Ventilators are mostly used in times of emergency to force air into the lungs and resuscitate the patient. The short-term use of a ventilator can improve a patient's health, especially when suffering from COPD, asthma, or other respiratory problems.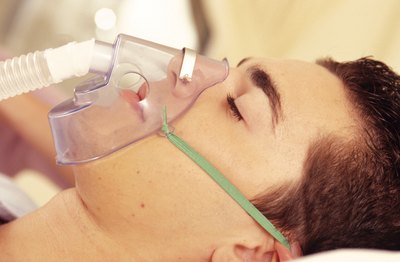 Causes
This force can sometimes cause side effects, and the patient must be monitored regularly. Some of the side effects that occur stop when the ventilator is discontinued or as a result of the sedatives used to keep the patient relaxed.
Types
Cardiovascular side effects, such as a drop in blood pressure or an abnormal heartbeat, can occur. Weakened muscles and burst eardrums are also common effects.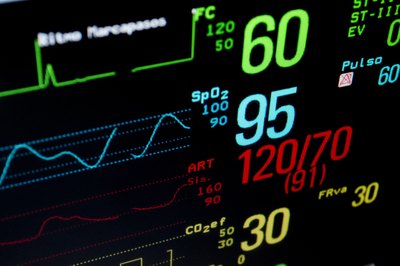 Frequency
According to the British Medical Journal (BMJ) Group, low blood pressure affects 20 percent of patients on a ventilator. Ten percent are affected by weakened muscles or heartbeat abnormalities, while one in seven experience a burst eardrum.
Complications
Problems are more likely to occur if you suffer from a more severe respiratory problem, dental problems, or dehydration.
Warning
Some patients may develop an infection or pneumonia after being placed on a ventilator. Additionally, patients may have trouble being weaned off the ventilator, so they may not be able to breathe on their own.