Chills, shaking and nausea are symptoms associated with the flu and other viruses. Luckily, there are a number of treatments that may help you feel more comfortable until these symptoms subside.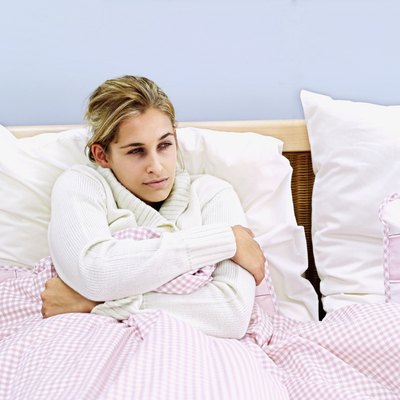 Chills
Chills are usually present at the beginning of an illness and often precede a fever. This rapid muscle contraction and relaxation are the body's way of trying to generate heat. Illnesses that cause chills include influenza, strep throat, gastroenteritis (bacterial or viral) and meningitis.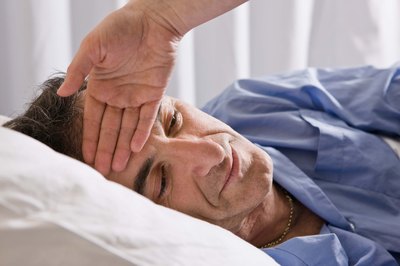 Shaking
Shaking and goosebumps may occur when an illness is present or when an individual is exposed to a cold, as this is the body's way to try to get warm. Shaking often occurs when a fever is present.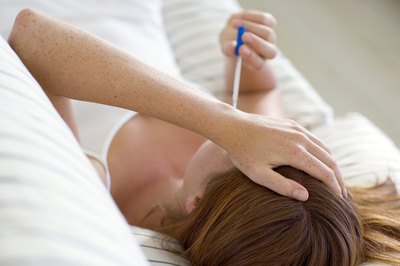 Nausea
Bacterial or viral gastroenteritis can often cause nausea, and this can be accompanied by fever, chills and shaking. There are numerous types of viral gastroenteritis, including the rota virus and Norwalk virus, which is also referred to as the stomach flu. Bacterial gastroenteritis is often caused by toxins such as E. coli, salmonella or shigella and is also known as food poisoning.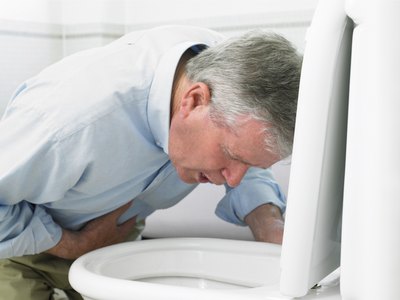 Treatment
The treatment for illnesses that produce chills, shaking and nausea is fever reduction and drinking plenty of fluids to avoid dehydration. It is important to replace electrolytes that are lost due to fever, and if nausea is persistent there are several medications that may be prescribed by a doctor that may help relieve it.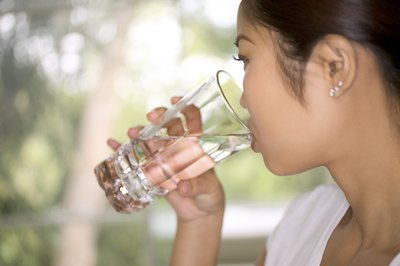 Warning
It is important to seek advice from a doctor if your fever lasts longer than a few days or is very high. With fever and nausea, dehydration is possible, so call your doctor if your symptoms worsen.