Lead crystal is prized over ordinary glassware for its decorative properties, brilliant reflectivity and clarity. However, the lead content in crystal may release into food and beverages, creating a health hazard.
(Jupiterimages/Comstock/Getty Images)
Lead crystal is different from everyday glassware. Lead crystal is created by replacing the calcium in regular glass with lead. Contemporary lead crystal contains molten quartz and at least 24 percent lead oxide.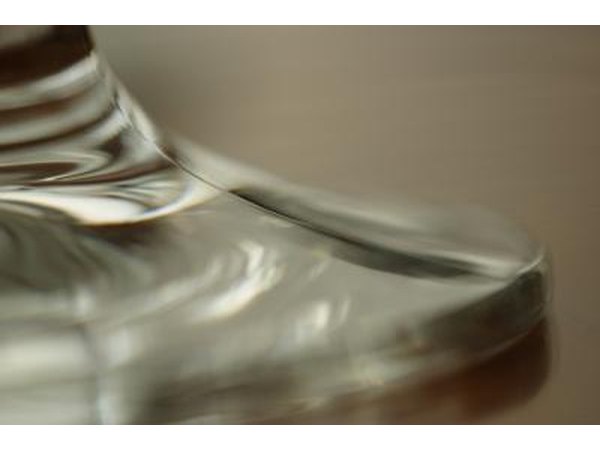 Jupiterimages/Photos.com/Getty Images
Crystal releases lead into food or beverages that come into contact with it. The amount of lead released depends upon the amount of lead in the crystal and the type of food or beverage. If food or beverages are stored in lead crystal for long periods of time, significant quantities of lead will leach into them.
Jupiterimages/Photos.com/Getty Images
Lead crystal is particularly dangerous if used for long-term storage. White wine, poured into a crystal decanter, will double its lead content in one hour and triple it in four hours. Alcoholic beverages, like brandy, stored in crystal decanters for years will have dangerous levels of lead.
Reduce exposure to lead in crystal by using it only for serving, not for storage. Soak new crystalware in vinegar for 24 hours and rinse well before using. Wash lead crystal by hand with gentle dish soap, not dishwasher detergent, which will damage the surface and release more lead. Do not serve acidic foods, like pickles, or beverages, like fruit juice, in lead crystal. Children and pregnant women should never use lead crystal glasses.
Eising/Photodisc/Getty Images
A doctor can measure lead in your body with a blood test. Lead poisoning, from lead crystal or other sources, often has no symptoms. If there are symptoms of lead poisoning, they may include weakness, fatigue, nausea, cramps, vomiting and headaches. Long-term exposure can cause significant brain and nervous system dysfunction.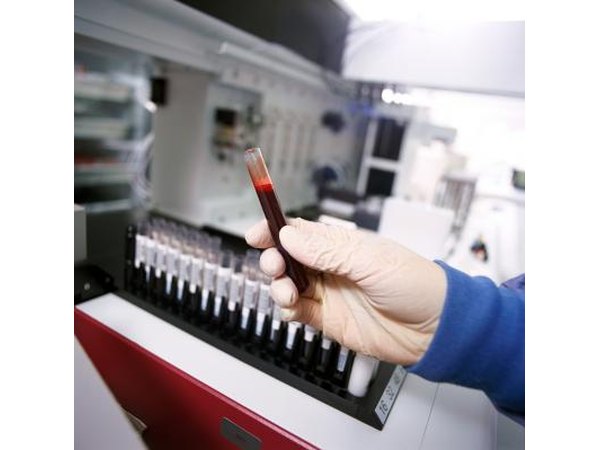 Liquidlibrary/liquidlibrary/Getty Images
Glassware, not only lead crystal, can release lead from glazes, decorative finishes or coatings, especially around the rim.
Siri Stafford/Lifesize/Getty Images
Promoted By Zergnet