The Mayo Clinic lists fever as being one of the causes and symptoms of dehydration. As the body's temperature increases, its demand for fluid also increases. The human body relies on its own fluids to cool itself.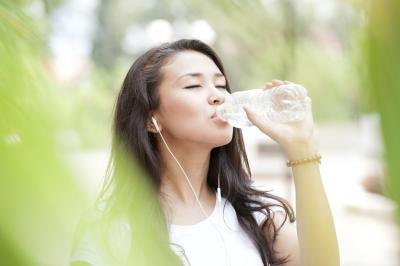 (DragonImages/iStock/Getty Images)
The body needs a certain amount of fluid in order to regulate body temperature, carry oxygen to cells, and flush waste from the kidneys and liver. When a fever is present, that need increases and makes individuals with a fever more susceptible to dehydration.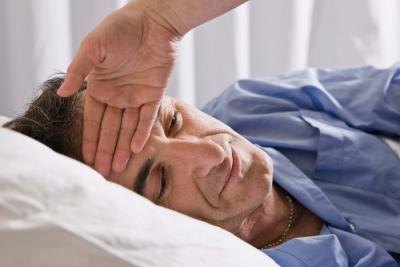 Jupiterimages/BananaStock/Getty Images
Some effects of dehydration are fever, headache, dizziness, nausea, and kidney pain. If not treated soon enough, seizures or permanent brain damage could also occur.
Tom Le Goff/Photodisc/Getty Images
According to the National Institutes of Health, the symptoms of dehydration are a dry or sticky mouth, decrease in urine output, lack of tears, sunken eyes, sunken fontanelles in infants, and lethargy. A decrease in blood pressure, poor skin turgor, and rapid heart rate may also be present during a physical exam.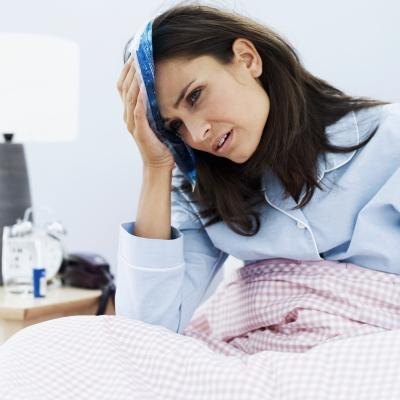 Stockbyte/Stockbyte/Getty Images
The easiest way to prevent dehydration, especially when a fever is present, is to increase fluid intake. If symptoms persist, intravenous fluids may be required.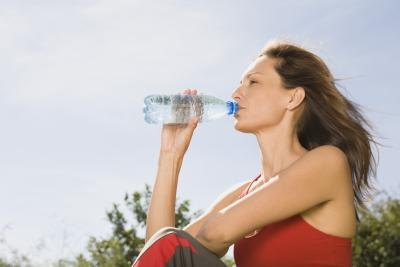 Creatas Images/Creatas/Getty Images
Severe dehydration is very serious and can result in death if left untreated.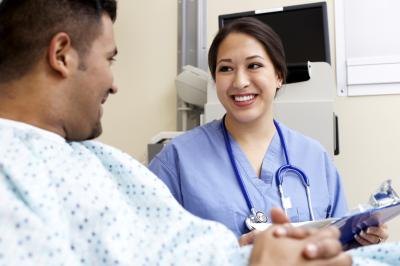 Creatas/Creatas/Getty Images
Promoted By Zergnet