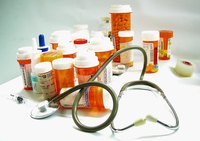 Suboxone is a medication used to help opioid addiction. An opioid is a drug such as heroine, morphine or methadone. Suboxone decreases the cravings for the opioid and reduces the withdrawal symptoms. The drug was approved by the Food and Drug Administration in 2002. Suboxone contains buprenorphine which is an opioid antagonist.
Stopping Suboxone
Withdrawal symptoms have been reported from quitting suboxone all at once. Symptoms are usually felt within 36 hours of stopping suboxone. These symptoms can last several weeks if suboxone was used heavily.
Withdrawal Symptoms
Symptoms of suboxone withdrawal are severe anxiety, sweating, depression, cramp-like pains in muscles, sleeping difficulties, goose-bump skin, cramps and fever. Patients report quitting suboxone all at once is worse than just quitting the original opioid drug.
Anesthesia Detox
The procedure is called RDD or Rapid Anesthesia Suboxone Detox. It has been found to eliminate most of the withdrawal symptoms. A patient is given medication to relax, anesthetize and put him under light sedation for one hour. Afterward the patient is monitored by medical professionals. In the following days the patient often sleeps more than usual.
Addictive Properties
Suboxone is addictive and is not meant to be used for more than about four months. Immediately stopping the drug without weening off it will cause a person to crave it.
Considerations
Even patients who ween their way off suboxone have reported withdrawal symptoms. It is important to be under a doctor's care when changing the dose of suboxone.