The pharmacy technician has an important role within a hospital. The pharmacy technician must be fully aware of his or her job responsibilities and carry them out in a safe and highly accurate manner.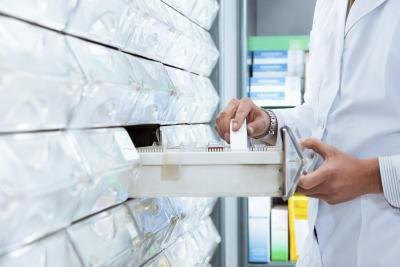 (diego cervo/iStock/Getty Images)
Pharmacy technicians typically work in a clean, well-lit environment. While they may be seated at times, they often spend many hours each day standing or walking to various areas within the hospital.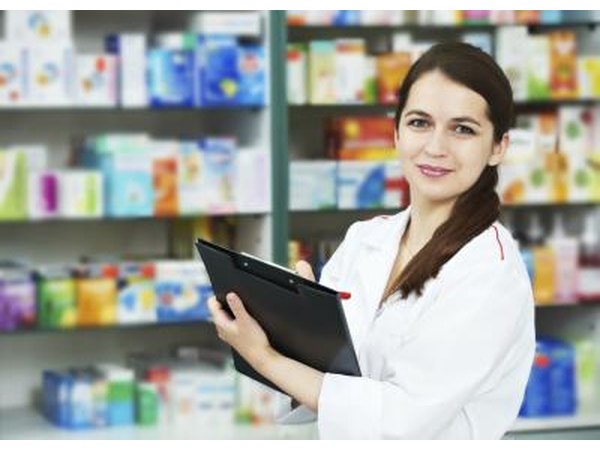 Dmitry Kalinovsky/iStock/Getty Images
A primary role of hospital pharmacy technicians is filling medications orders requested by physicians. The pharmacy technician must read what is requested and then select the correct drug, amount and dosage.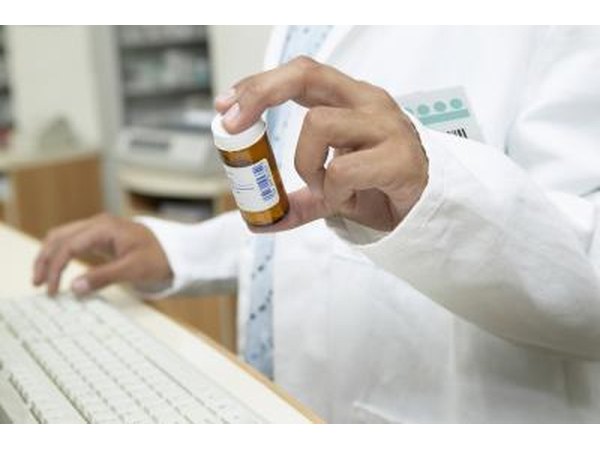 Fuse/Fuse/Getty Images
Hospital pharmacy technicians may compound sterile and non-sterile creams, liquids, and powders that patients use during their hospital stay. Therefore, it is important that they be able to follow written and oral instructions accurately and perform basic mathematical calculations.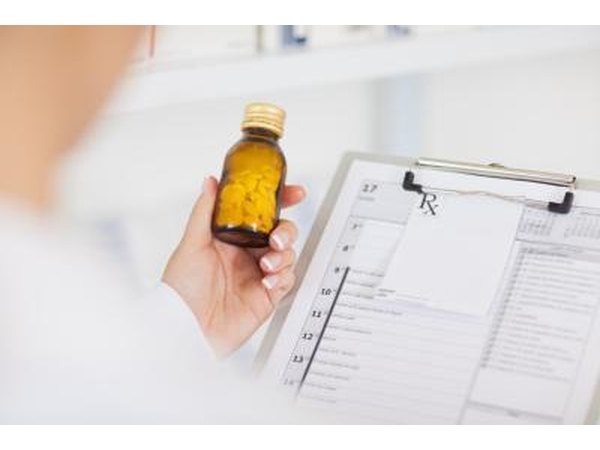 Wavebreakmedia Ltd/Wavebreak Media/Getty Images
Pharmacy technicians mix fluids, chemotherapy and feeding solutions for intravenous use under the direction of a pharmacist. The pharmacy technician must have good mechanical dexterity and a firm command of sterile procedures and techniques.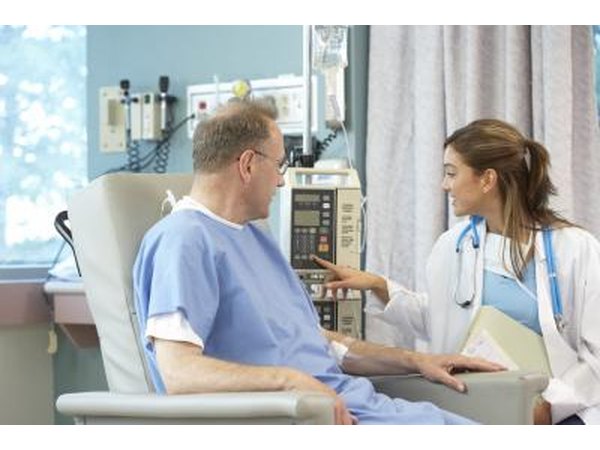 Purestock/Purestock/Getty Images
Hospital pharmacy technicians deliver medications to the nursing units within the hospital. These deliveries may be scheduled or unscheduled.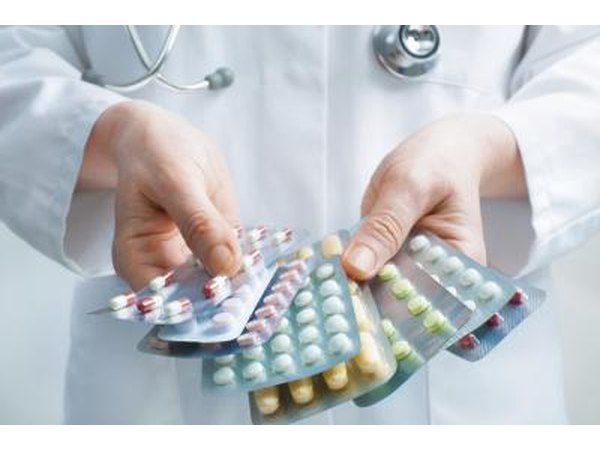 Alexander Raths/iStock/Getty Images
Pharmacy technicians are responsible for inventory control within the hospital pharmacy. They remove expired medications, rotate stock, and perform other inventory control duties as assigned. Pharmacy technicians may also be assigned to carry out these duties for a particular nursing unit.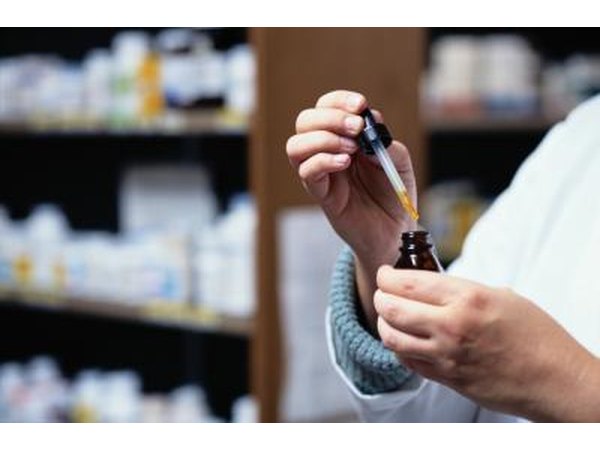 Keith Brofsky/Photodisc/Getty Images
Promoted By Zergnet