When you put on your interview suit you are dressing to impress the hiring manager. Sometimes the best way to make an impression is to wear business clothing that avoids making any brash statements.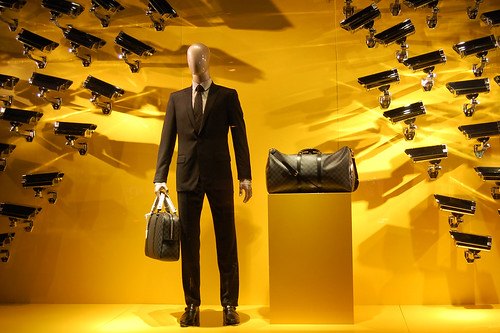 According to Virginia Tech's careers website, navy blue and gray are safe suit colors for men and women. Mensflair.com indicates that black may be suitable for women, but men should avoid wearing a black interview suit.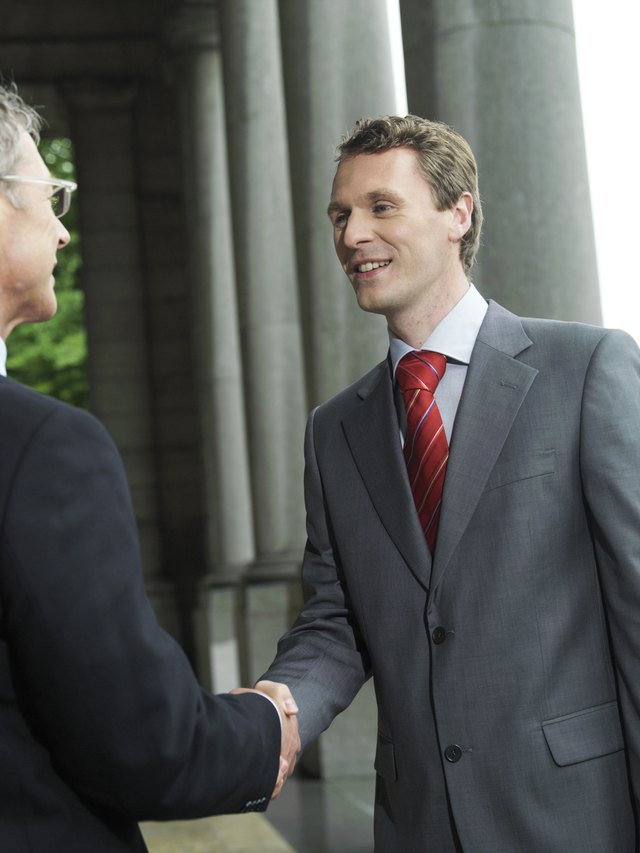 Eileen Bach/Digital Vision/Getty Images
Davidson Staffing suggests that short sleeved shirts or jackets should not be worn in any business situation. Short sleeves can compromise a professional look.
Purestock/Purestock/Getty Images
An interview suit should not fit too tightly. For men, the suit should be loose enough to allow for comfortable movement. Skirts worn by women should be loose enough to allow comfortable sitting, and the skirt should go at least past the knee.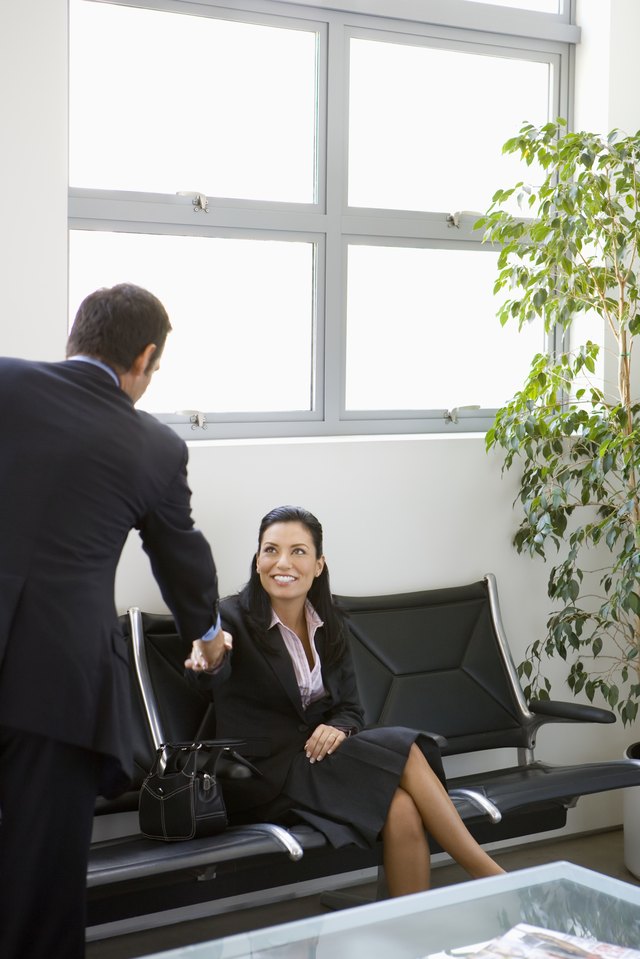 Siri Stafford/Digital Vision/Getty Images
Men should consider wearing a solid-colored belt that matches the shoes. Avoid wearing large and flashy belt buckles, and do not allow any decorations on the belt. Women should consider wearing belts only if the outfit requires it. Some women's business suits do not require a belt.
Peter de Kievith/iStock/Getty Images
Your job interview is a chance to show your prospective employer your professionalism and value to the team. Avoid flashy and bright colors, risky fashions such as oversized collars and large earrings and do not wear excessive accessories such as necklaces or bracelets.
Jasmin Awad/iStock/Getty Images
Promoted By Zergnet