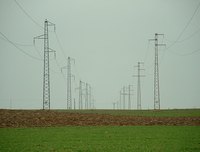 The term "triple bottom line" was first used in business literature by consultant John Elkington in his 1998 book "Cannibals with Forks: The Triple Bottom Line of 21st Century Business." The term refers to a business philosophy that supports the triad of consumer happiness, environmental sustainability and business profitability.
Consistency
Internal consistency is necessary for firms using the triple bottom line, according to the International Institute for Sustainable Development (IISD). This concept includes a written mission statement and a list of goals. Timely reporting must also be done on the effectiveness in meeting the goals.
Credibility
Employees must be able to visualize the goals in action at work, but the public must also see evidence of the firm's meeting its stated commitment. The IISD maintains that companies following the triple bottom line philosophy must have a commitment to community projects.
Relationships
The IISD recommends that companies establish business networks with other firms and trade associations that follow the philosophy.
Associations
Several trade associations and business networks were founded on the triple bottom line philosophy. These include Social Venture Network of San Francisco; Co-Op America Business Network of Washington, D.C.; Business for Social Responsibility of Washington, D.C.; and Canadian Business for Social Responsibility.
Exploration
Andrew Savitz, former partner in the Price Waterhouse Cooper's Sustainability Consulting firm, explored the relationships of the triple bottom line in a best-selling 2005 book of named after the philosophy.