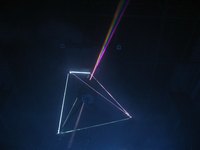 Spider veins, which are smaller than varicose veins, may be embarrassing but are not harmful. Often developed on the face, these small, blue veins can make a person look much older than she is. Spider veins can be eliminated through laser treatments, but there are some side effects you should discuss with your doctor.
Procedure
The laser (a focused beam of light) is set to a wavelength that is specifically targeted to the pigment in the blood of the spider vein. The laser will heat up that vein and destroy it from the outside.
Pain
There is usually no pain associated with laser treatment of spider veins on the face. If there is pain, a topical anesthetic will be applied to the patient's skin.
Swelling
After the procedure, the skin that was under the influence of the laser will be red and swollen. The line of the spider vein will be raised in a bump for perhaps two to four hours after the procedure.
Eye Safety
The patient's eyes should be shielded so the light from the laser doesn't negatively affect them. If proper precautions aren't taken, damage can occur to the eyes.
UV Sensitivity
After the laser treatment, patients are advised to avoid the sun for several days and to wear sunblock if they have to be outside. The laser treatment makes the skin unusually sensitive to the damaging effects of UV rays.