Acid reflux can strike suddenly, and you feel a burning or stinging sensation in your throat. Although common, the frequency of acid reflux can affect your eating habits and overall health. Yet, there are ways to stop the back flow of stomach acid and ease throat pain.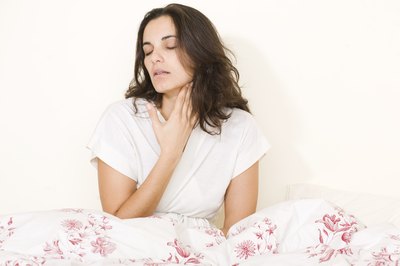 Identification or Symptoms
Heartburn is a typical indicator of acid reflux. But along with burning chest pains, nausea, regurgitation and a cough, throat pain is a common sign of reflux. You may deal with a persistent sore throat or develop a foreign-object sensation in the throat.
Time Frame
Symptoms of acid-reflux disease and throat pain can occur without warning. But oftentimes, acid reflux develops immediately after eating trigger foods such as fried foods, fatty foods, alcohol, chocolate and peppermint.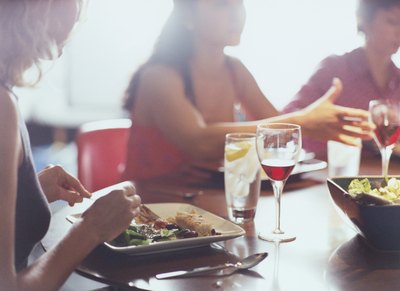 Prevention/Solution
Antacids are used to treat acid reflux and reduce acid in the stomach. In moderate or severe cases, prescription medications such as Nexium, Prevacid and Zantac are commonly used to control stomach acid and heal the esophagus. Also, gargling with warm salty water, drinking cold liquids and eating ice cream can help ease a sore throat.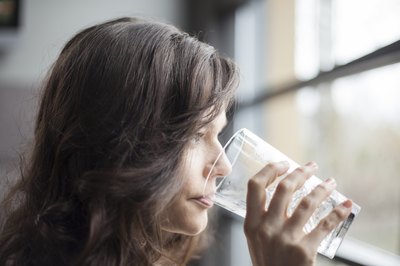 Warning
Acid-reflux disease is a serious condition that can gradually erode the throat or esophagus. Treatment is essential because if left unresolved, acid reflux increases the likelihood of developing cancers such as throat and esophageal.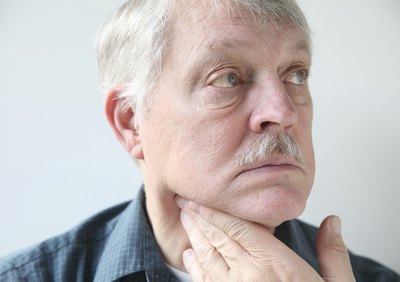 Expert Insight
Along with medication and diet changes, lifestyle changes can reduce acid reflux and stop chronic throat pain. Maintaining a healthy body weight, kicking the smoking habit and eating smaller meals helps stop acid reflux and prevents throat damage.