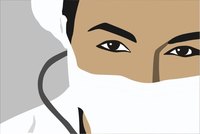 Stemetil is a prescription medication that can only be prescribed by your doctor that is used to treat psychiatric illness and nausea. Stemetil comes in the form of tablets, suppositories, injections and liquid syrups.
Function
Stemetil is intended for use in small doses to manage nausea and vomiting, and in large doses it is used to manage psychotic illnesses, like schizophrenia.
Side Effects
Side effects of stemetil include involuntary twitching of the muscles and limbs, anxiety, a drop in blood pressure, congestion, rashes, insomnia, arrhythmia, jaundice, sensitivity to sunlight, impotence, menstrual period changes, fever and a decrease in white blood cells.
Who Should Not Use
Don't use stemetil in children under the age of 18 for mental illness, or if you are breastfeeding. Take caution and consult your doctor if you are elderly, have a history of heart disease or a history of alcohol abuse.
Considerations
Tell your doctor if you are taking any other medications in conjunction with stemetil, as it may cause health complications.
Warning
Do not drive or operate machinery while taking stemetil if it causes you to become drowsy. Get up slowly when changing from a sitting or lying down position to a standing position. Your blood pressure may drop, causing you to get dizzy while taking stemetil.