The tropical oceans are the waters that circle the equator between the Tropic of Cancer to the north and the Tropic of Capricorn to the south. Parts of the Atlantic, Pacific and Indian oceans lie within this area.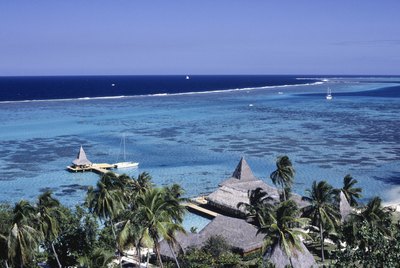 Environment
The tropical oceans have a consistent temperature of about 70 degrees. Year-round warm, heavy rains are the norm in the equatorial region, as the seawater evaporates into the air to form storms.

Role in Weather
The sun's heat is responsible for the circulation of the ocean's currents, and heat absorption is most concentrated near the equator. Therefore, the topical oceans play a critical role in regulating the Earth's major weather patterns and climate changes.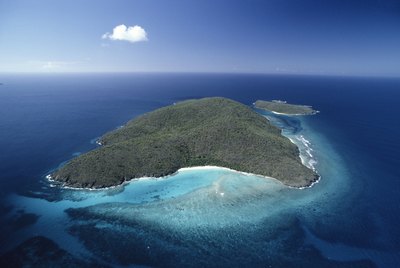 Fish
Almost half of the world's fish catch comes from these nutrient-rich waters, even though they make up only 0.01 percent of the Earth's oceans.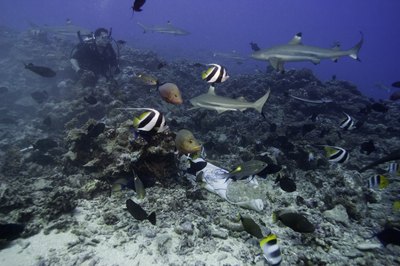 Coral Reefs
The tropical oceans hold coral reefs, sometimes thought of as the ocean's rain forests. The reefs provide shelter and food for tropical fish and other marine life. One example is the Great Barrier Reef off the coast of eastern Australia.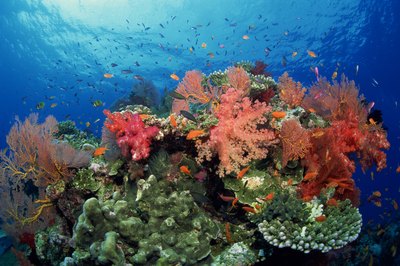 Warnings
The coral reefs and the biodiversity of the tropical oceans are under constant threat from unorthodox fishing methods, untreated sewage, pesticides and sometimes human contact.