For centuries, a high fever in a child could mean death, but today fevers due to serious illness can usually be treated. Fevers without symptoms worry many parents who don't know what is making their child ill or how to help them feel better.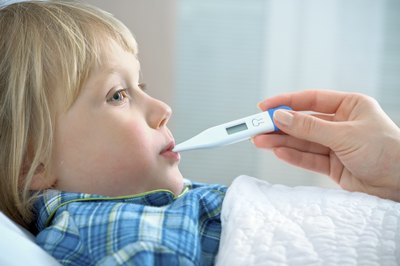 Significance
Pediatrician Dr. Alan Greene of DrGreene.com states that children run fevers when they are fighting some type of infection, most often a mild viral illness but occasionally more serious infections.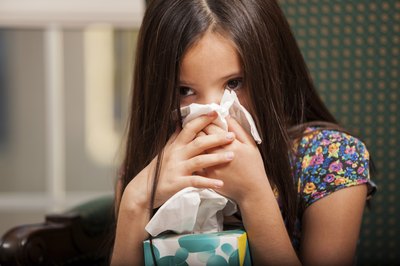 Roseola
According to pediatrician and child development expert Dr. Benjamin Spock, doctors often suspect roseola when a toddler suddenly begins to run a high fever without exhibiting other symptoms. Roseola is a common childhood viral infection that causes an asymptomatic fever that lasts three or four days and a lacy, red rash that appears when the fever breaks.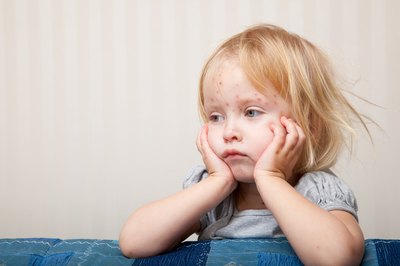 Urinary tract, ear infections
Urinary tract infections and ear infections can also cause fever without symptoms, so it's important to have your doctor check for them.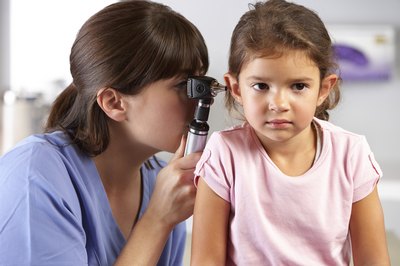 Prevention/Solution
If a child's fever is above 102 degrees, parents can take steps to reduce the fever by removing excess blankets and clothing from the child and by offering them acetaminophen or ibuprofen to help lower the fever.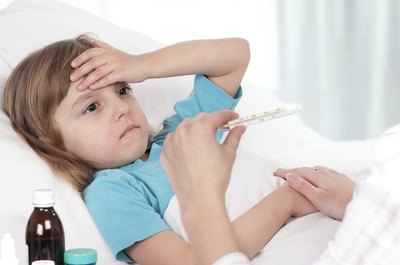 Warning
You should always call your healthcare provider when you child develops a high fever, even if he doesn't appear seriously ill.