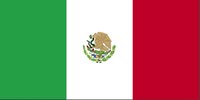 You're planning on going on vacation in Mexico, and you want to bring home some souvenirs or other items purchased during your trip. However, there are some U.S. customs regulations that you should know before you go. You don't want to end up wasting your money on items that are not allowed to be brought into the United States.
What Must Be Declared
Any items purchased and carried with you when you return to the United States must be declared. This includes items purchased in duty-free shops, on a cruise ship or on an airplane.
Duty-free Exemption
The duty-free exemption is a personal exemption applied to merchandise brought into the United States. The exemption is based on the total value of items. Generally, the exemption is $800. Beyond that amount, you will have to pay a duty.
Alcohol
You need to check the alcohol laws in the state in which you return to the United States. State laws govern the amount of alcohol you can bring back. However, U.S. Customs and Border Patrol prohibits absinthe from being imported into the country.
Fruits and Vegetables
Fruits and vegetable generally are prohibited from being brought into the United States. This restriction is due to the potential for plant pests being introduced to the country.
Clothing and Textiles
There is no limit on the amount of clothing or textiles that can be brought back into the States as long as it is for personal use only.
Medications
The United States prohibits foreign medications being brought into the country. It is illegal and prosecutable for anyone to bring into the United States any controlled substance not issued or prescribed by a U.S. physician.