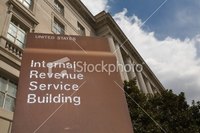 Sometimes an employer might be required to undergo a payroll audit. Sometimes the audit is specific or it might be a complete payroll audit required by the federal or state government. The employer should follow some basic procedures to have a successful audit.
Receipt of Notice
An employer usually receives an audit request by mail. The letter usually states the documents the employer must have ready by the audit. The mail recipient must forward this information immediately and directly to the appropriate party.
Gathering Information
The employer is required to closely follow the instructions outlined in the audit request. Typically, payroll registers, W-2s, tax filings and payroll accounting documents are requested.
Last-Minute Check
Before the day of the audit, the employer should ensure he has all the required documents. If not, he can fail the audit because he did not provide all the requested information.
Audit
On the day of the audit, the employer should be courteous to the auditor but should also only offer information that has been requested.
After Audit
After the auditor leaves, the employer should file all documents relating to the audit. Typically, the auditor will mail the results of the audit, but the employer can contact the auditor if no correspondence has been received.