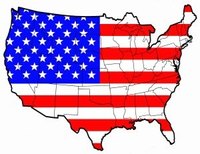 Citizens from about 40 countries are allowed entry into the United States without visas under the U.S. Visa Waiver Program; all other foreign residents need visas.
Visa Waiver
The Visa Waiver Program covers citizens of all European countries, Singapore, Japan, New Zealand, Canada, Mexico, Bermuda, Micronesia and the Marshall Islands. These citizens still must fill out a Department of Homeland Security Electronic System for Travel Authorization before they leave home.
Issuing Visas
The U.S. Department of State issues visas to foreign passport holders through its embassies and consulates around the world.
Application Form
Visa application forms are available on the State Department's website. They also can be obtained at embassy and consulate locations.
Application Process
Visa applicants will be interviewed at an embassy or consulate. The State Department advises visiting an embassy or consulate early in the process to schedule an interview and find out whether other documentation is needed in addition to the visa application.
Time Frame
The visa process can take up to 60 days. This is why the State Department advises travelers not to wait until the last minute to apply.