Food-service workers perform an important job that is always in demand. Waiters at restaurants have a responsibility to serve the customers' needs during the time they are in the restaurant. A waiter's salary is typically made up of a small hourly rate of pay and customer gratuity, so it is financially advantageous for a waiter to know how to properly serve customers.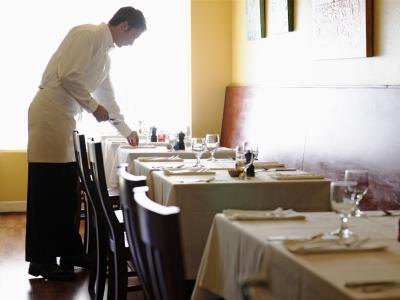 (Ryan McVay/Lifesize/Getty Images)
In some restaurants, a host or hostess greets customers and takes them to their tables. Other restaurants, however, require the waiter to greet and seat guests before serving them.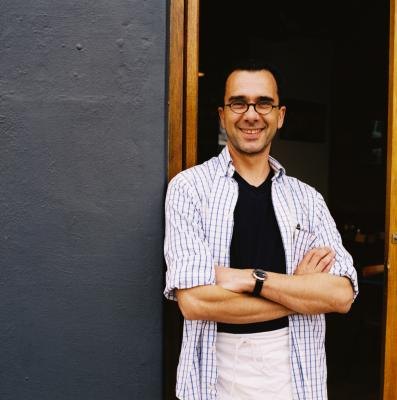 George Doyle/Stockbyte/Getty Images
Upon the arrival of a group of customers, the waiter should offer beverages and appetizers. The waiter should be knowledgeable about the various soft drinks, wines and spirits the establishment offers, as well as the appetizers on the menu. The waiter places the orders and delivers the drinks and appetizers to the customers.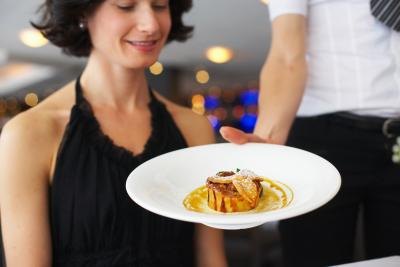 Jupiterimages/Photos.com/Getty Images
One of the waiter's main duties is taking and delivering food orders. The waiter must be able to discuss the daily specials as well as the restaurant's regular menu items. A waiter should be extremely familiar with the entire menu, including which entrees come with side dishes.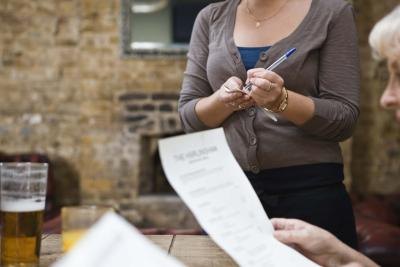 Jupiterimages/BananaStock/Getty Images
After the meal has been delivered, the waiter pays attention to the needs of the table, re-filling drinks, taking away soiled dishes and offering napkins or other amenities the establishment offers.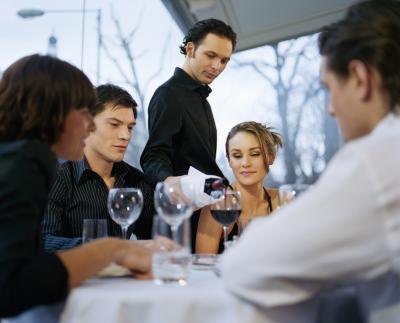 Digital Vision/Digital Vision/Getty Images
The waiter totals the guest check and takes it to the customer. He also accepts payment when it is not done by a cashier and must be aware of the accepted forms of payment. Waiters usually receive a tip of 18 percent to 20 percent of the total check. Whatever the tip may be, the waiter should accept it graciously.
Jupiterimages/Comstock/Getty Images
Promoted By Zergnet