Although the word "cholesterol" often appears in the same sentence as the words "heart disease," this waxy, fatlike substance is an important part of many processes -- it helps your body produce hormones, generate vitamin D and digest fats. While your body makes enough cholesterol to meet its needs, you also get some from your diet, unless you're a vegan. Dietary cholesterol comes from animal sources, including meat, poultry, fish, eggs and dairy products, and it can also be found in the processed foods that contain them.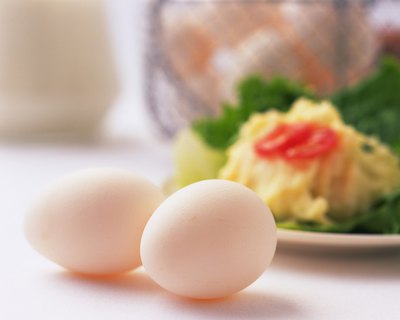 Major Sources of Cholesterol
Chicken eggs are a primary source of dietary cholesterol, with right around 200 milligrams per large or extra-large egg. Shrimp and squid contain comparable amounts -- shrimp provides about 180 milligrams of cholesterol per 3-ounce serving, while the same amount of squid provides about 220 milligrams. Although they're not a major component of the average diet, organ meats are among the most cholesterol-rich foods you can eat. You'll get more than 2,600 milligrams of cholesterol from a 3-ounce portion of beef or veal brain, about 600 milligrams from a 3-ounce serving of beef kidney and around 540 milligrams from 3 ounces of chicken liver.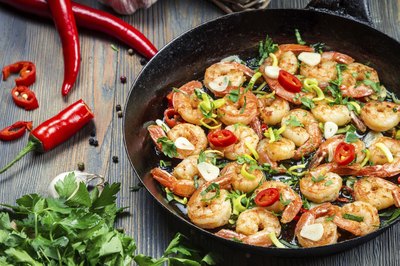 Minor Sources of Cholesterol
You consume some amount of cholesterol every time you eat animal-based foods, but many of these foods contain less cholesterol than a single egg. A 3-ounce serving of salmon has about 80 milligrams of cholesterol, as does a 3-ounce serving of bacon. You'll get right around 30 milligrams of cholesterol from a 1-cup serving of whole milk, 1 cup of full-fat yogurt or an ounce of cheddar cheese, but closer to 10 milligrams of cholesterol from each 1-cup serving of low-fat milk, nonfat yogurt or low-fat cottage cheese. One teaspoon of butter also has right around 10 milligrams of cholesterol.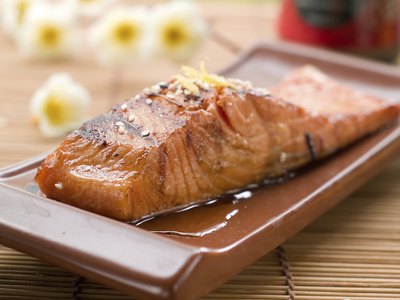 Dietary Cholesterol Consumption
Cholesterol intake in the United States averages about 350 milligrams per day for men and 240 milligrams per day for women, according to the U.S. Department of Agriculture. For years, the Dietary Guidelines for Americans classified cholesterol as a nutrient of concern that should be reduced, generally advising people to consume no more than 300 milligrams of cholesterol each day. In early 2015, however, a major scientific report put out by the Dietary Guidelines Advisory Committee concluded that cholesterol should no longer be considered a nutrient of concern and needn't be strictly limited by most healthy people. This is because blood cholesterol levels are more affected by the mix of carbohydrates and fats -- particularly saturated and trans fats -- in your diet than they are by dietary cholesterol.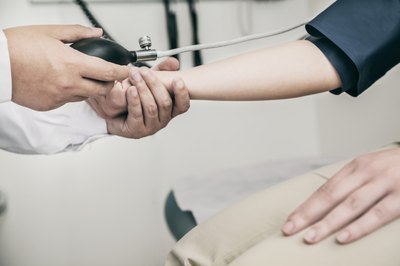 Other Considerations
If your diet is rich in animal-based foods, it can difficult to know how much cholesterol you consume day to day. Meals or processed foods made with several sources of cholesterol can boost your intake substantially -- although the average fast-food egg-biscuit sandwich already has about 250 milligrams of cholesterol, one garnished with cheese, bacon or sausage would have even more. If you have a family history of heart disease or high cholesterol, or if you've been diagnosed with high cholesterol yourself, ask your physician how much cholesterol you can safely consume. A cholesterol-reducing diet typically involves consuming less saturated fat and trans fat, limiting cholesterol to less than 200 milligrams per day and eating more fiber-rich foods.