The Commonwealth of Kentucky's nickname, the Bluegrass State, comes from the abundance of this turf-like grass found throughout the state. When left uncut, bluegrass can grow 18 to 24 inches tall and produce blue-purple buds during the spring, which appear to give large bluegrass fields a blue tint.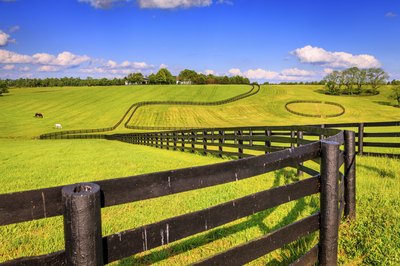 The Bluegrass State
Bluegrass is not a native grass species to the United States, but instead found in Europe, northern Asia, and the mountains of Morocco and Algeria. It is believed that the earliest settlers brought the seeds to America, according to Richard L. Duble of Texas A&M University. Today, the northern portion of the state where Abraham Lincoln was born boasts an entire Bluegrass Region, known for the state capital (Frankfort), a rich Civil War history, bourbon distilleries and numerous thoroughbred horse farms.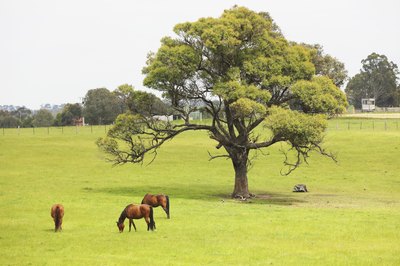 Bluegrass Music
The unique sound of bluegrass music, which grew out of country music, began with the formation of "Bill Monroe and the Blue Grass Boys" in the late 1930s. Monroe used a combination of acoustic instruments -- mandolin, banjo, fiddle, guitar and bass -- to give the band a particular sound along with its unique vocals. According to the International Bluegrass Music Association, the genre really "jelled" as bluegrass when Earl Scruggs joined the band in 1945.