Toenail fungus occurs when a fungus gets trapped under the toenail causing an infection. A nail fungus can usually heal when treated properly but can have serious side effects if left to grow unchecked.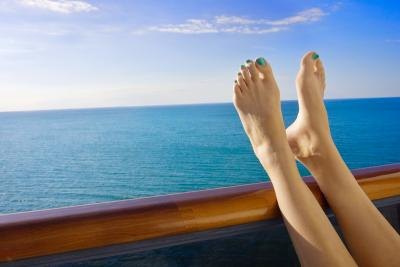 (brocreative/iStock/Getty Images)
A fungus is a living organism that can grow and multiply, especially in a warm, moist environment like the feet. Nail fungus can be spread from person to person in a shower, public pool or through the shared use of a toenail clipper.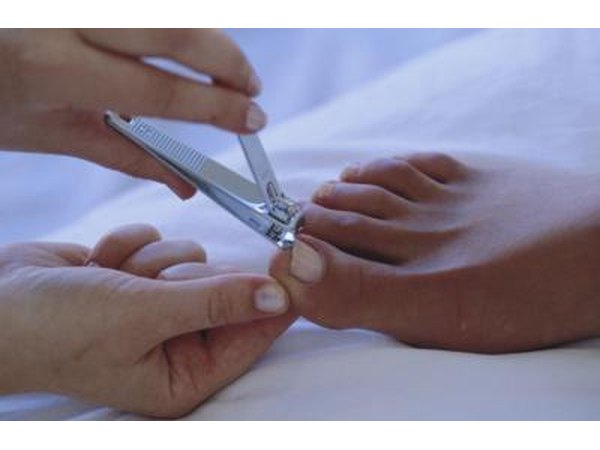 Ingram Publishing/Ingram Publishing/Getty Images
Standard side effects of a toenail fungus infection are pain and redness in around the toenail, discoloration of the toenail and what appears to be debris underneath the nail.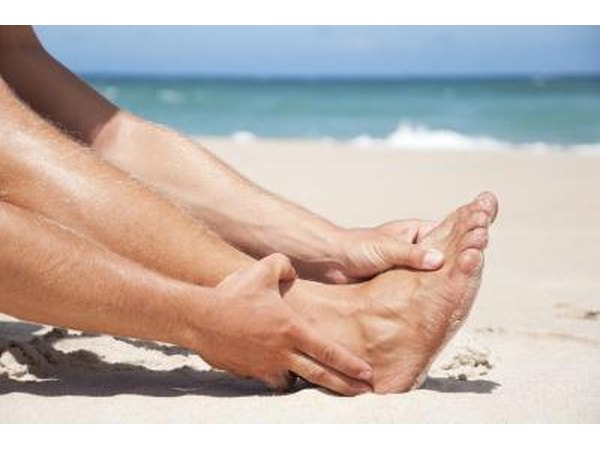 marvinh/iStock/Getty Images
More serious side effects from toenail fungus are thicker nail and a toenail color that changes from translucent white to solid white or yellow. The nail can start to separate from the skin, crumble and lift around the edges.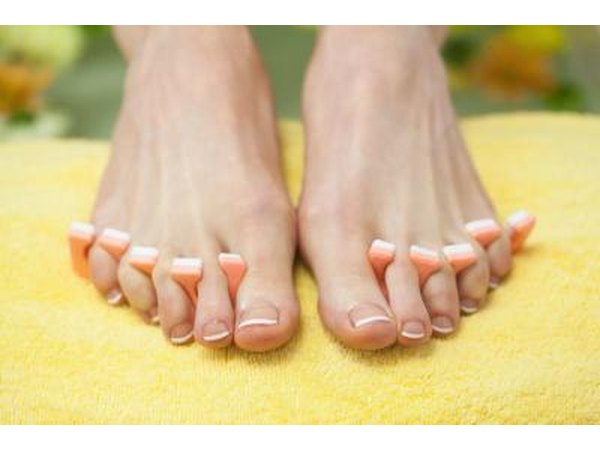 Wavebreakmedia Ltd/Wavebreak Media/Getty Images
If the fungus is not treated, the nail can completely lift off the nail bed, leaving your toe unprotected. Your nail may or may not grow back, and there can be permanent damage to the affected nails.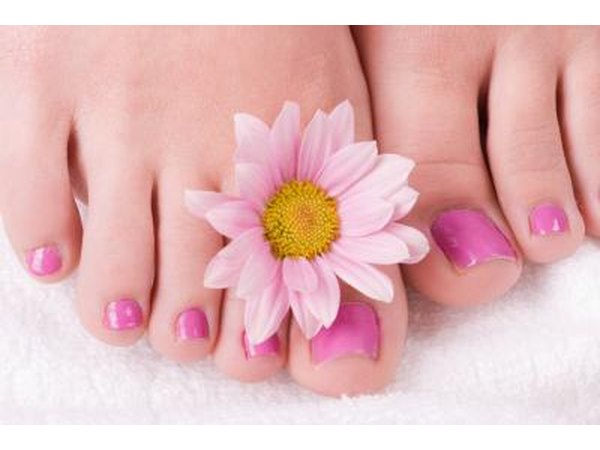 desislava ivanova/iStock/Getty Images
If you have diabetes or an immune disease, a fungal toenail infection could lead to a total toe or foot amputation. When you have diabetes, your blood circulation is poor, which can interfere with healing. If the toenail does not heal, it may turn gangrenous and cause the entire toe tissue to die.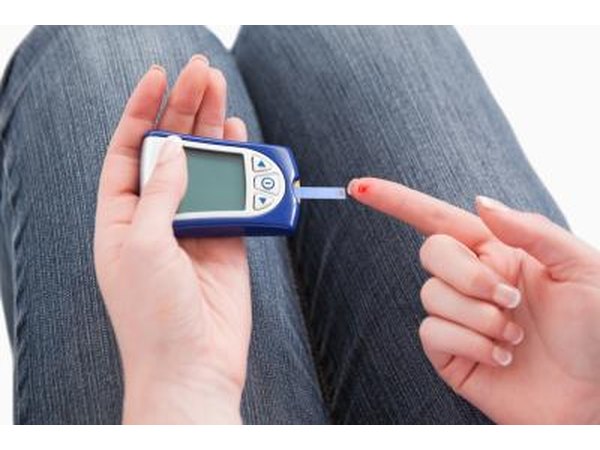 Wavebreakmedia Ltd/Wavebreak Media/Getty Images
There are antifungal creams you can purchase over the counter to treat the condition. If the fungus does not go away, or you have diabetes or other illness, your doctor may prescribe an oral antifungal medication or even surgery. Fungal infections are difficult to treat and often come back.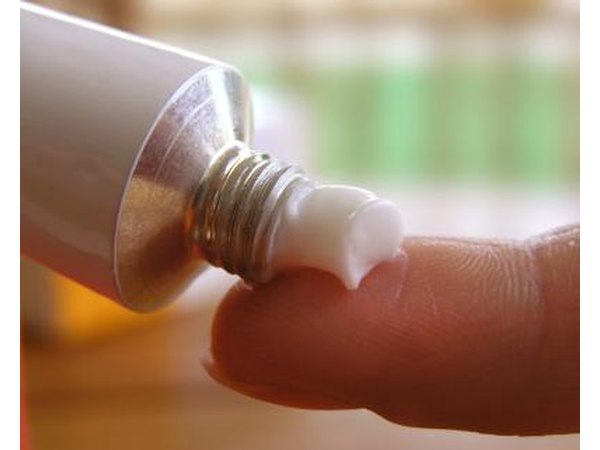 Daniela Andreea Spyropoulos/iStock/Getty Images
Promoted By Zergnet