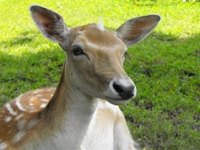 While non-hunters may view hunting with distaste, the reality is that hunting is a powerful environmental management tool. In the absence of predators, hunting helps control wildlife populations. Left unchecked, wildlife populations increase, along with the risk of disease, starvation and human conflict.
Significance
The National Highway Traffic Safety Administration reports that there are 1.5 million deer-vehicle accidents annually, resulting in 150 human deaths and $1.1 billion in property damage.
Size
The Centers For Disease Control reports over 370,000 cases of tick-borne Lyme disease between 1980 and 2009, with cases predicted to rise in the future.
Considerations
Through the 1937 federal excise tax, hunters contributed over $5 billion toward state and federal wildlife conservation, for example, funding almost all Minnesota land acquisitions and wildlife research.
Benefits
Since its inception in 2000, the Venison Donation Coalition has collected more than 500,000 pounds of venison, distributing them to families in need across the U.S.
Lead shot
Bans on lead shot have reduced lead poisoning of waterfowl in the Mississippi Flyaway by two-thirds.