There are several gemstones that are always blue or contain blue shades. Some of these gems are birthstones, associated with a certain month of the year and an appropriate gift for those born in that time frame.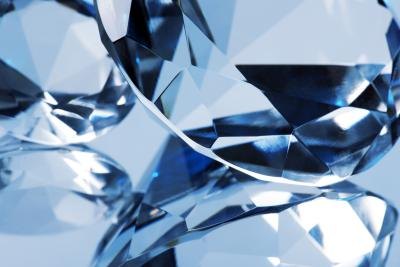 (Anna Khomulo/iStock/Getty Images)
Aquamarine, the birthstone for the month of March, acquired its name from its light blue color. This hard type of a mineral called beryl has a color that resembles seawater and is common in many types of jewelry.
Susan Long/iStock/Getty Images
Sapphires are typically blue but also come in other colors. However, this September birthstone gets its name from the Latin "sapphirus," which in essence means blue.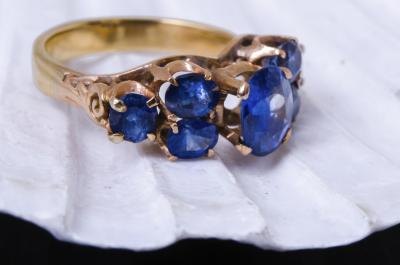 tkportfolio/iStock/Getty Images
Tourmaline comes in a wide selection of colors, including shades of blue. People associate this gem with love and friendship and, according to legend, possesses the ability to calm its wearer.
Hemera Technologies/PhotoObjects.net/Getty Images
Blue topaz is such a common gem available in a huge array of shapes and cuts. It is translucent and very hard, with a rating of 8 on the Moh's scale.
Jasmin Awad/iStock/Getty Images
Tanzanite, discovered in the African nation of Tanzania in the 1960s, is a violet-blue gem. Turquoise is a common blue stone that ranges from opaque to translucent. Both turquoise and tanzanite are December birthstones.
Ruvan Boshoff/iStock/Getty Images
Promoted By Zergnet