Fitness and nutrition go hand in hand, but the importance of just how much nutrition affects overall health is often overlooked. Engaging in regular exercise is important, but without the proper fuel your body cannot perform adequately. Consuming proper nutrients, remaining adequately hydrated and consuming enough total calories to provide the energy you need are key.
Hydration
Staying hydrated is before, during and after exercise is vital. Water is necessary to help regulate your body temperature, perform metabolic processes within the body, transport nutrients and eliminate waste and toxins from your body. According to the Academy of Nutrition and Dietetics, the overall goal is to remain adequately hydrated without becoming overhydrated. Although adequate hydration varies with each individual, an easy way to help monitor hydration is to look at the color of your urine. Lemonade-colored urine indicates adequate hydration, whereas dark yellow, apple-juice colored urine indicates inadequate water intake.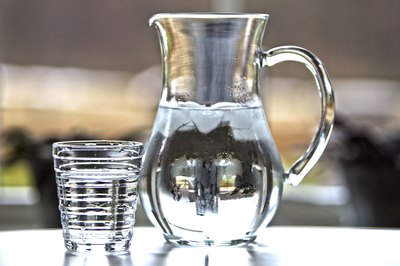 Carbohydrates
Carbohydrates are the major source of energy for daily activities and exercise. According to Heather Mangieri, a spokesperson for the Academy of Nutrition and Dietetics, 50 to 60 percent of energy used during one to four hours of continuous exercise is derived from carbohydrates. Whole-grain breads and pastas, cereals, granola bars and fresh fruits and vegetables are all good sources of carbohydrates. Carbohydrates are also available in the form of sports gels, chews and drinks. These sources can be helpful for prolonged exercise, when you may need to consume additional carbohydrates mid workout.
Fruits and Vegetables
Fruits and vegetables provide a variety of vitamins and minerals that can help keep you healthy. You should strive to get five servings of fruits and vegetables each day. Easy ways to include fruits and vegetables are to throw a variety in a breakfast smoothie, have a salad for lunch or dinner, have raw vegetables with dip or hummus as a snack, or make a vegetable stir-fry for dinner. Although fresh fruits and vegetables are best, frozen and canned versions can be just a healthful. When choosing frozen and canned vegetables, choose low-sodium versions that do not have an added sauce and fruits packed in water or juice only instead of heavy syrup.
Protein
Protein is important for muscle growth and development and is especially important for athletes. The recommended protein intake for an average adult is roughly 0.4 gram per pound of body weight. Protein needs increase for athletes with endurance athletes requiring roughly 0.6 gram per pound and strength-training athletes needing up to 0.8 gram per pound. Although protein powders and supplements can be convenient, you can get enough protein through a healthy diet, even if you're an athlete. Good sources of protein include lean meats like turkey and chicken, nuts and nut butters, low-fat dairy products like milk and cheese and beans and legumes.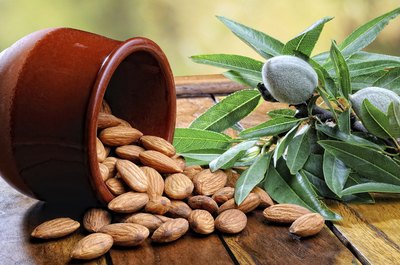 Exercise Recommendations
The American College of Sports Medicine provides recommendations on just how much exercise adults truly need. ACSM recommends that adults participate in cardiovascular, strength training and flexibility exercises on a regular basis. Cardiovascular exercise of moderate intensity is recommended at least five times each week, with bouts lasting at least 30 minutes each time. Strength training is recommended for each major muscle group two to three times weekly and flexibility training is recommended twice a week to maintain joint range of motion and to help avoid injury.