Outdoor Christmas decorating can range from simple but sparkling to bold and over the top. With a little creativity, you can make your yard the talk of the town. Your festive decorations will put friends and neighbors in the Christmas mood and provide beautiful backdrops for your holiday parties.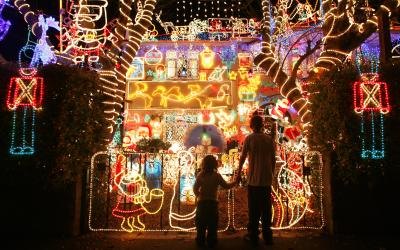 (Matt Cardy/Getty Images News/Getty Images)
Put a Christmas tree in your yard, or decorate an existing tree with giant ornaments and large outdoor Christmas lights. Top it with a shiny star.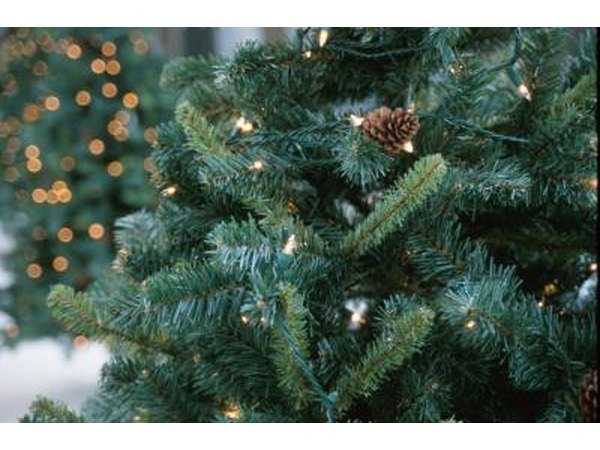 Hemera Technologies/Photos.com/Getty Images
Choose icicle-style or string lighting for your house. Line the roofline and any bushes you may have with twinkling outdoor Christmas lights.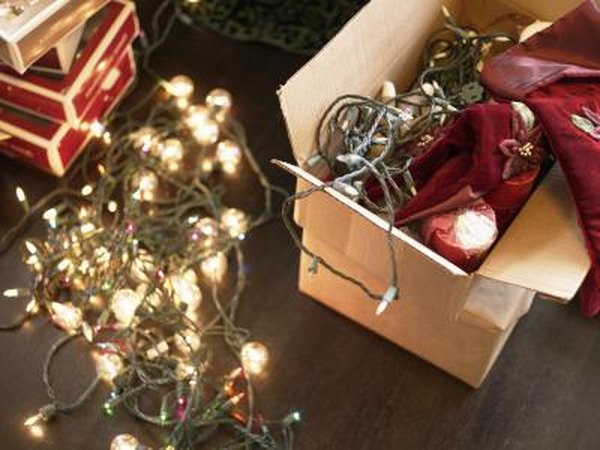 Ryan McVay/Digital Vision/Getty Images
Use light-up character sidewalk stakes to greet guests entering your home. Santa's reindeer are a popular choice for sidewalk stakes.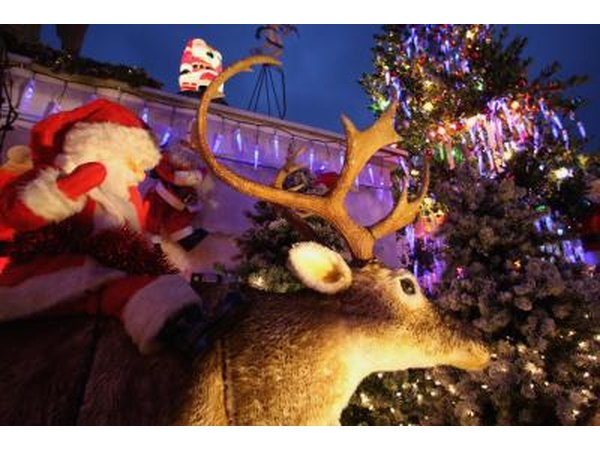 Ralph Orlowski/Getty Images News/Getty Images
During the winter, you will not have a flowering garden. Instead, "plant" some large plastic candy canes to create a candy-cane garden.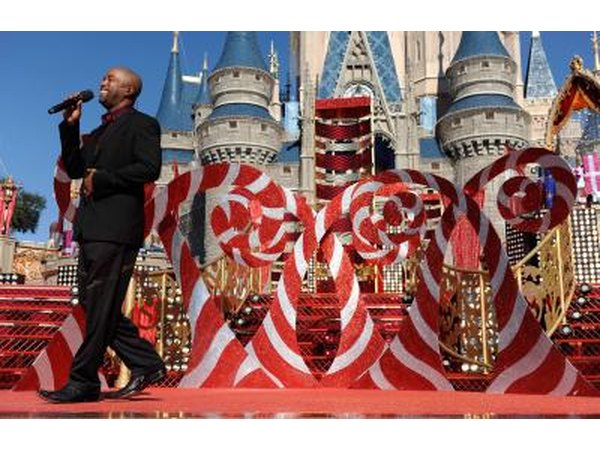 Handout/Getty Images Entertainment/Getty Images
No outdoor Christmas decorating project would be complete without the inclusion of moving displays. Choose a Santa who rises out of the chimney or a giant snow globe that revolves.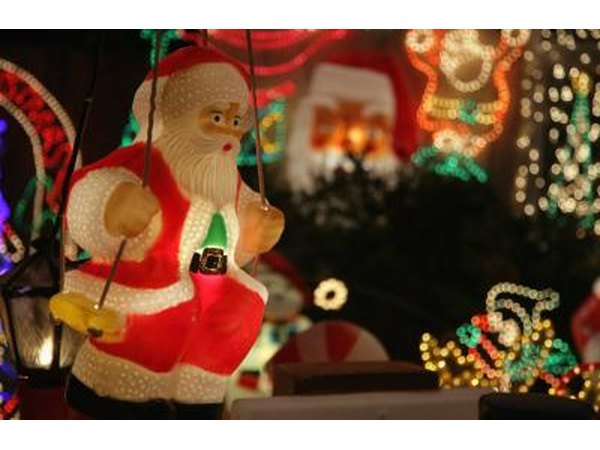 Matt Cardy/Getty Images News/Getty Images
Promoted By Zergnet