If you're trying to conceive, chances are you can't wait to find out if you're pregnant. Many home pregnancy tests can determine results even before a missed period, however, the results of these tests are less accurate early on.
Types
If you're eager to learn if you're pregant, you have a few options for testing. You can purchase pregnancy tests over-the-counter at the pharmacy or store. Another option is visiting your doctor, who will do a blood test to confirm a pregnancy.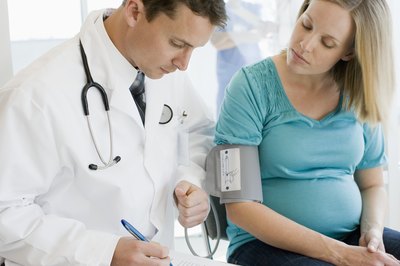 How it Works
Home pregnancy tests simply detect the hormone Human Chorionic Gonadotropin (hCG) through a urine sample. The pregnancy hormone hCG is created when a placenta is developing and can be detected sometimes just after the fertilized egg has implanted in the uterus.
Testing at Home
Many home pregnancy tests can detect hCG as early as 10 days before a missed period; however, for the most accurate results, it is recommended that you test after a missed period. The rate of accuracy is much lower if you take the test early and may show a negative result even when are pregnant.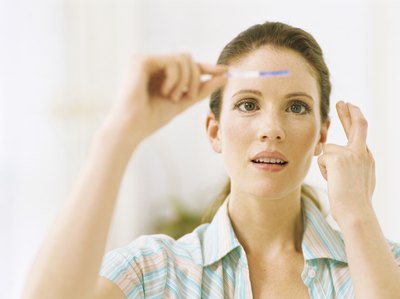 Negative Result
Occasionally, thet test will show a false negative. If your test came up negative and you've missed a period, you may need to test again in a few days. If the test repeatedly comes up negative and you believe you are pregnant, you should speak with your doctor as soon as possible.
Accuracy
Most home pregnancy tests are 97 to 99 percent accurate if used after a missed period. If you try the test before a missed period, those accuracy rates will be lower. For example, the brand First Response's are 69% accurate in women four days before an expected period, 83% accurate three days before, 93% accurate two days before and 93% accurate the day before the expected period.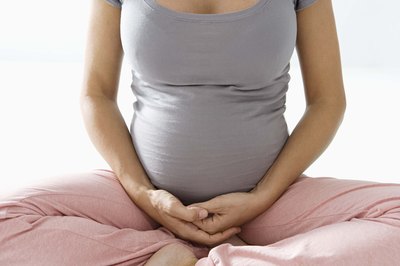 Expert Insight
To get the best results early on, doctors suggest testing first thing in the morning because that urine will have the highest concentration of hCG. If that is not an option, then try not to urinate for a few hours before taking the test. Also, do not drink extra liquids to make yourself have to use the bathroom again, as this will dilute urine.