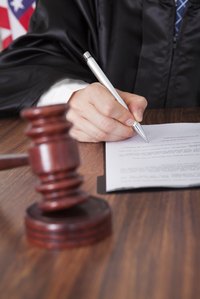 When you sue another party in court, and there is a good chance that you will win the case, the sued party may offer to make a cash payment to you and close the case. Such payments are referred to as settlements. You will usually have the choice to receive either a one-time payment, known as a lump sum, or annual payments every year for a specific number of years, which is known as a structured settlement.
Immediate vs Spread-Out Payments
A lump-sum settlement payment is superior if you have an immediate need for cash. If, for example, you have a significant sum of credit card debt, the lump-sum payment can be very valuable in helping pay off outstanding loans and avoid bankruptcy. A structured payment, on the other hand, will provide security for years to come. Since the payer also avoids an immediate cash drain, the total payments you will receive in a structured settlement will be more than what you will be offered as a lump sum. And settlements in some lawsuits, such as personal injury suits, are tax-free, making a structured settlement a good deal, because it provides years of tax-free income. If you invest a lump-sum settlement payment, gains are taxable.