Chemicals called prostaglandins are the main culprit when it comes to menstrual cramps. The uterus produces these chemicals to help the uterine muscles contract in the lining during menstruation, but high levels of prostaglandins cause pain. This cramping is intensified by bloating. Several foods can aggravate menstrual cramps.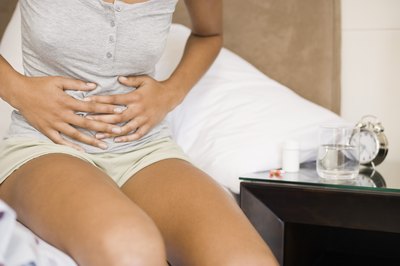 Arachidic Acid
The body uses a fat called arachidic acid to produce series-2 prostaglandins, which cause muscle and uterine contractions. Foods containing this fat include meat, poultry, shellfish, eggs, dairy products and saturated fats.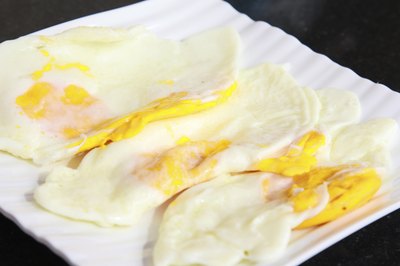 Sodium
Women who tend to be bloated before menstruation feel better if they decrease the sodium in their diet, as sodium causes fluid retention.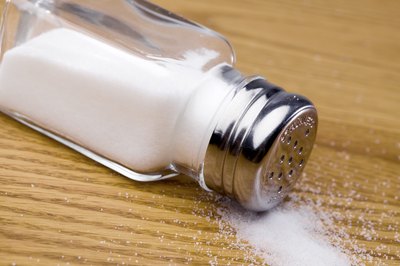 Refined Foods
Constipation may also contribute to bloating and worsen cramps. Women should avoid eating food that contributes to irregularity, such as processed and refined sugars and white-flour products. Whole grains, fruits and vegetables are better for regularity.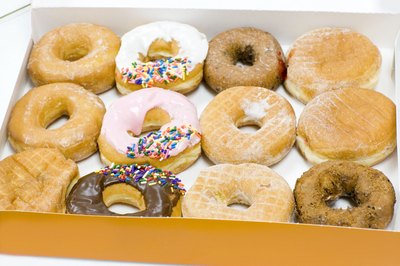 Food Sensitivities
Food sensitivities can cause fluid retention and bloating. Dairy products are a frequent problem. Women with menstrual cramping may want to try an elimination diet, beginning by excluding all dairy products for a full cycle. Other common sensitivities include wheat, eggs, soy, corn and nuts.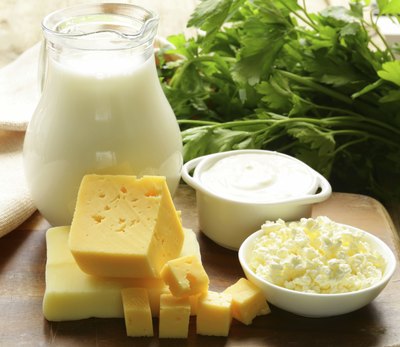 Caffeine
Some women reduce their menstrual cramping by lowering their intake of caffeine. Caffeine is found in coffee, tea, colas and chocolate.