Floor exercises are exercises that are done with no equipment, hand weights or resistance bands. These exercises are easily done at home. Doing floor exercises are beneficial and easy to stick to because they are done at home and are inexpensive.
(Polka Dot Images/Polka Dot/Getty Images)
Push ups are truly a whole body exercise if done properly. Begin by lying on your stomach with your hands under your shoulders. Push your body up with your arms. Your arms should be straight and your body should be aligned from your ankles to your shoulders.
Medioimages/Photodisc/Photodisc/Getty Images
The upper abdominal muscles are targeted during basic crunches. Begin by lying on the floor with knees bent and your arms crossed on your chest. Lift your shoulders off the floor. Leave your lower and middle back on the floor.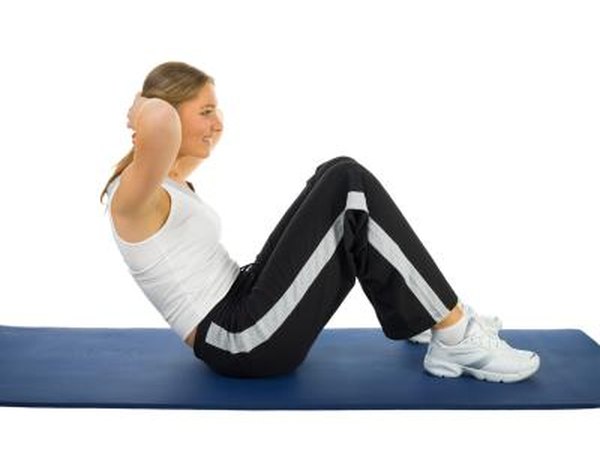 Jupiterimages/Photos.com/Getty Images
Lunges exercise the butt, legs and hip muscles. Stand with your feet less than shoulder width apart and take a step forward. Slowly dip your back knee down stopping a few inches from the floor. Do not let your knee of the leg in front go past your toes.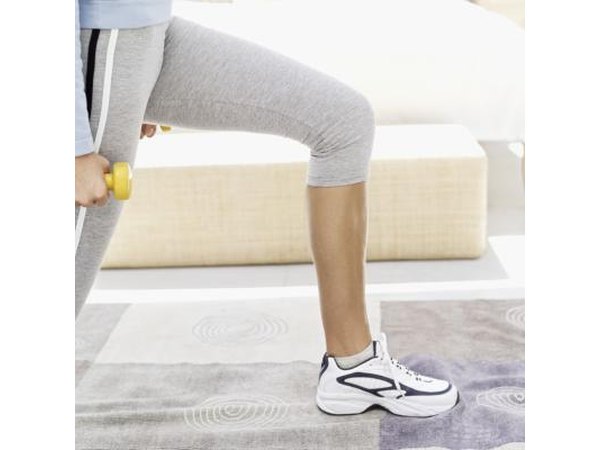 Stockbyte/Stockbyte/Getty Images
Bridges, also called hip raises, target the ab, butt, hip and thigh muscles. Lie on the floor with knees bent. Your feet should be about 12 inches from your butt. Raise your hips slowly and tighten your abdominal muscles. Your body should be in a straight line from your rib cage to your knees. Hold this pose for three seconds before returning to your starting position.
mocker_bat/iStock/Getty Images
Squats target the hips and the butt muscles. Stand with your feet shoulder width apart and bend at the knees until your legs nearly make a 90-degree angle, hold this position for three seconds. Do not let your knees pass the front of your toes.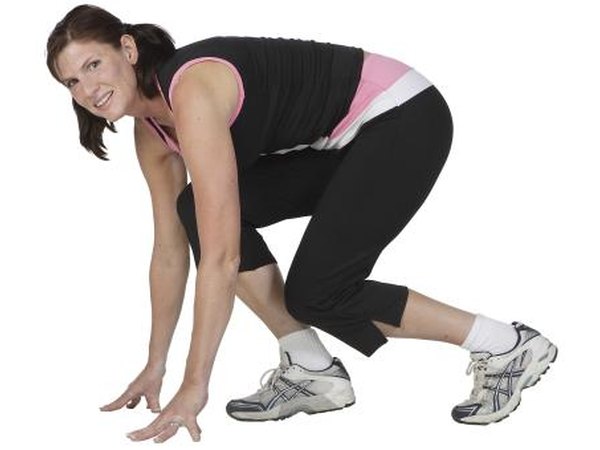 NA/PhotoObjects.net/Getty Images
Promoted By Zergnet