Dressing up your front porch, back deck or business facade can easily be done with hanging plants. They are a pleasant way to say "Welcome" to anyone arriving at your door. Hanging plants can also be hung indoors to liven up a breakfast nook, or make your office or customer waiting room more cozy and personable. Decide where you want the hanging plants to go and that will help you decide what type of hanging plants to acquire.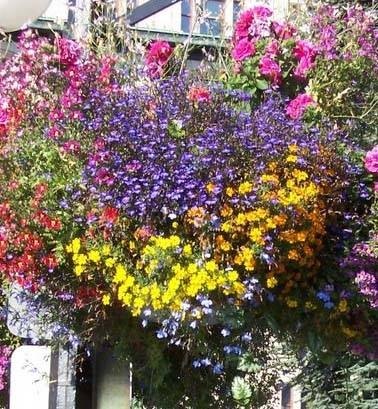 (Wikimedia Commons, PD Photo.org, US Search.gov)
Nonflowering hanging plants such as ivy, ferns, spider plants and the wandering Jew make excellent hanging plants for the beginning gardener. They are easy to care for and are quite forgiving if you occasionally forget to water them. These types of hanging plants are known for cascading over the sides of the hanging basket and adding a sense of elegance to any decor--indoors or out.
Petunias, begonias and geraniums are good flowering hanging plants, again because they are easy to care for and grow quite heartily indoors or outdoors. Impatiens, nasturtiums and lobelia all have pretty blooms if you're looking for instant and plentiful color. Alyssum, coleus and sweet peas are also good choices in the easy-to-care-for category.
If you want the growth to spill over the top and down the sides, then you will need a cascading plant. Rosemary grows long shoots with needle-like foliage, and it can tolerate heat and dry conditions. Purple Queen spills over the edges with a gorgeous array of purple petals. Other types of ivy and ferns are great for cascading.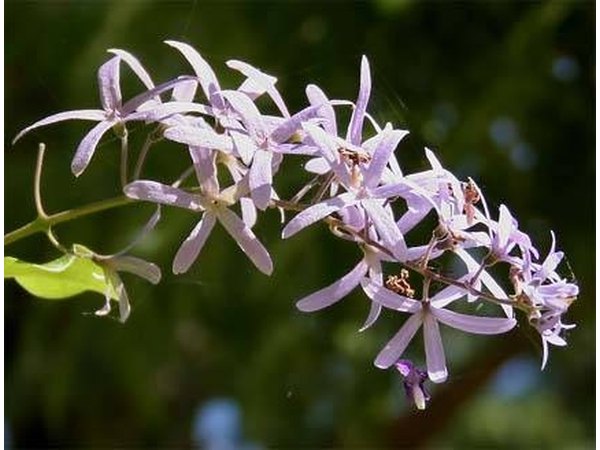 Flower baskets don't have to contain just one single kind of plant. In fact, various hanging plants in the same basket make a wonderful display of colors and textures. Short-stemmed flowers, such as marigolds, could be placed in the center of the basket, while Boston ferns are planted around the rim and allowed to cascade over. You might try a mix of white petunias and red and pink geraniums. Keep in mind that the mix should be flowers of the same light and water requirements.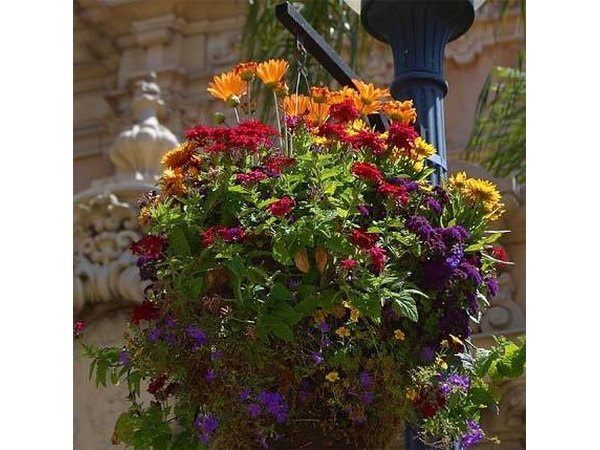 Hanging baskets come in different styles and sizes. Common diameters measure 6, 8 and 10 inches. Some have holes around the outside from which flowers can grow creating a fuller appearance. They can be made of plastic, wire mesh (lined with peat), PVC resin and other all-weather materials. There are even self-watering models.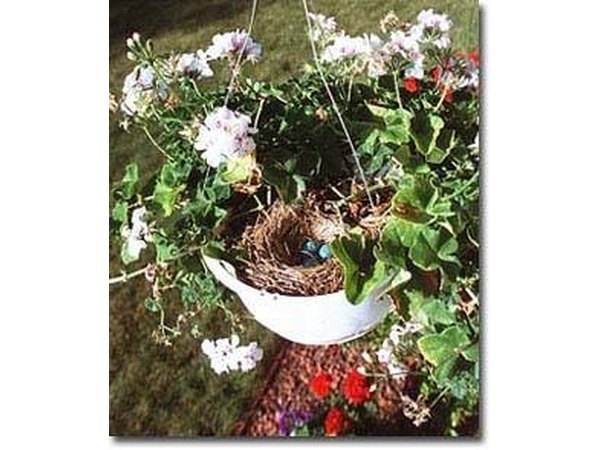 Hanging plants require more watering and fertilizing because the soil is confined and dries out faster than the ground. Outside hanging plants may need to be watered once or twice a day during soaring summer temperatures and extreme sun. The more frequent watering can also break down the soil's nutrients, so fertilize once a week or more often to promote lush growth and blooms.
Promoted By Zergnet