The four basic food groups are derived from the food pyramid created by the United States Department of Agriculture. There are five main food groups consisting of grains, dairy, meats, and fruit and vegetables (the latter are often combined into one). There is another sub-group titled "other," which consists of fats and sugars. The food pyramid discusses how much of each food should be consumed for a healthy diet.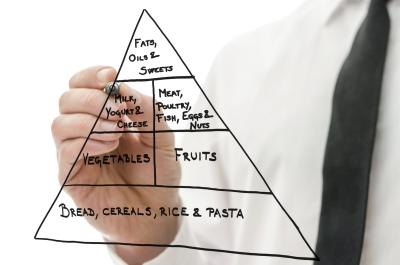 History
The first food pyramid was created in the late '70s to assist families with meal planning and proper nutrition. Since that first food guide, it was restructured in 2005 to reflect updated knowledge on nutrition and healthy eating habits.
Grains
You should consume 6 oz. of grains everyday. Grains consist of breads, cereals, rice, pasta, crackers and muffins. Ideally, you should consume at least half of those ounces as whole wheat or whole grain.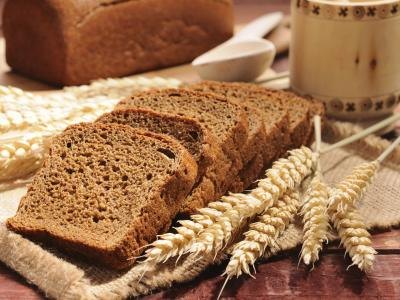 Dairy
Three cups of low-fat dairy products are recommended for a healthy diet. Dairy includes milk, yogurt and cheese.
Meats/Beans
A healthy diet consists of 5 1/2 oz. of lean protein per day. The meat category contains beef, chicken, pork, fish, eggs and nuts.
Fruits
Two cups of fruit per day is the recommended daily intake. Fruits consist of fresh as well as dried or canned fruits. While fruit juice is still part of the fruit category, it does not give the health benefits of eating whole, fresh fruits.
Vegetables
You should consume 2 1/2 cups of vegetables per day. Green leafy vegetables such as spinach, kale, broccoli and some lettuces provide the best nutrients. Peas and beans are also considered vegetables.