Blues music is a building block for much of the pop music that's come to the forefront of modern culture ever since recording and broadcasting emerged as entertainment technologies. Giving musicians a common vocabulary to improvise and collaborate, the blues -- combined with hillbilly folk music -- served as the basis of rock and roll, as well as influencing the jazz development.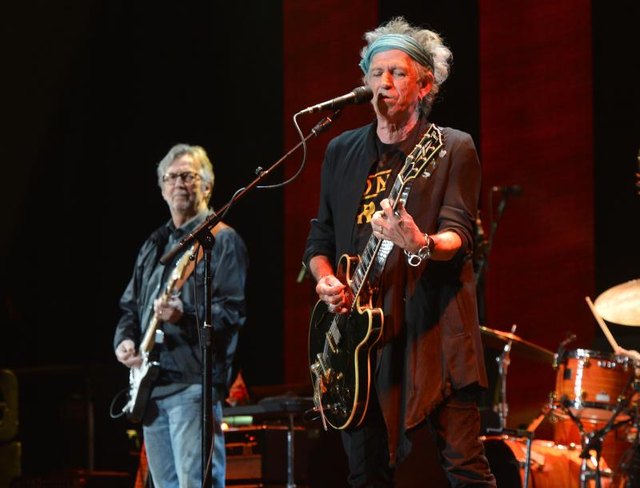 (Larry Busacca/Getty Images Entertainment/Getty Images)
Stemming from the cultural music of Central Africa, a call-and-response form of field music emerged from black cotton pickers of the southern United States. Acoustic blues players picked up guitars, banjos, harmonicas and improvised instruments to entertain at parties, picnics and juke joints.
After World War II, both northern migration and technology turned acoustic players into electric blues entertainers in a faster paced and more prosperous urban setting. Race records, originally marketed to African Americans -- 78 rpm vinyl discs containing a song on each side and later re-named rhythm and blues records -- gained commercial success and spread the blues around the world.
Coming from the Mississippi Delta, Son House and Robert Johnson were representative of the country blues solo singers, with Johnson's rumored deal with the devil at the crossroads becoming blues lore.
B.B. King and McKinley Morganfield, better known as Muddy Waters, came from the same southern origins, but embodied electric blues featuring guitars, bands and sharp suits. In turn, these two and their contemporaries inspired young British art-school students such as Eric Clapton, Jeff Beck and members of the Rolling Stones. Reintroducing blues to America during the British invasion of the mid 1960s, strong blues tradition remains interpreted through contemporary artists such as John Mayer and Joe Bonamassa.
Promoted By Zergnet