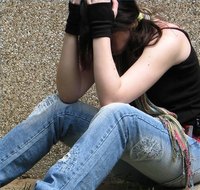 Trend diets and calorie counting may help you lose the weight you desire, but you may be leaving out some necessary nutrients that could cause your body to be malnourished. Sometimes, the signs and symptoms of malnutrition are discovered too late and may require a stay in the hospital.
Irritability
Bad moods can happen to everyone, but if you are in a bad mood constantly, this may be a sign you are not getting enough nutrients to keep your energy sustained and your spirits high.
Exhaustion
Eating regularly helps keep your metabolism active by burning the energy provided by nutrients in the food you eat to keep you moving along throughout the day. Denying yourself certain nutrients or any nutrients will cause you to feel tired and worn out before the day has even started.
Weight Loss
Losing weight is likely the goal of your diet, but excessive weight loss and loss of appetite are major signs that you are malnourished. Consulting with a nutritionist, and following a set diet plan, will help you lose weight the right way while maintaining your appetite.
Weak Muscles
Your body requires enough protein to repair wounds and grow muscle. Protein nutrients are essential to keeping you healthy and preventing you from feeling weak.
Skin Changes
A good sign of malnutrition is how your skin changes. Skin is a vital, and sometimes forgotten, organ of your body and requires water and nutrients from the food you eat to keep you safe from viruses and bacterial infestations.
Hair Changes or Loss
Putting your body in a state of malnutrition will cause your hair to fall out or become dry, brittle and dull.