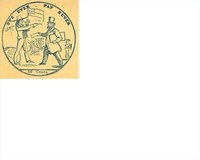 According to the Tax Foundation, a nonpartisan tax research group based in Washington, D.C., Americans required an average of 39 work days in 2008 to earn enough money to pay their state and local taxes. That is more than they spend on food, transportation or recreation for an entire month.
States With Highest Earners
The U.S. Census Bureau reports that Connecticut, Hawaii, Maryland, New Hampshire and New Jersey have the highest median yearly family salary, averaging in the $60,000 range in 2007 (see Resources below).
States With Lowest Earners
The states with the lowest family earners are Arkansas and Louisiana, making an average yearly income of $30,000 in 2007.
States With Highest Tax Brackets
Rhode Island, Vermont, California, Hawaii, Iowa, Maine, New Jersey, Minnesota, Oregon and the District of Columbia had the highest percentage of tax in the upper tax bracket in 2008.
States with Lowest Tax Brackets
South Carolina, Ohio and Oklahoma had the lowest tax bracket categories for 2008.
Taxes on Interest
All states that assess an income tax include interest and dividends, but only New Hampshire and Tennessee single these payments out for a special tax.
No-Tax States
The states of Alaska, Florida, Nevada, South Dakota, Texas, Wyoming and Washington do not collect state income taxes.
Tax Breaks for Seniors
Washington, D.C., and 26 other states give seniors a break by not assessing any tax on Social Security income.