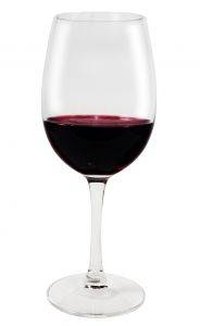 Research has shown that moderate consumption of alcohol may have several positive effects on your health. The Mayo Clinic defines moderate consumption as less than two alcoholic drinks a day for men and one drink for women. Exceeding these amounts may negate the positive effects and may even damage your health.
Heart Disease
According to the Mayo Clinic, moderate alcohol intake may reduce your overall risk of heart disease and decrease your chances of dying from a heart attack. It is believed that alcohol may prevent heart disease by reducing calcification of the arteries.
Stroke
Alcohol may also lower your risk for stroke when consumed in moderate amounts. The National Institutes of Health (NIH) has found that alcohol has anti-clotting properties that may prevent clots in the blood vessels.
HDL Cholesterol
Alcohol, and particularly red wine, has been linked to an increase in HDL cholesterol and a reduction in LDL cholesterol, according to the Mayo Clinic. Some researchers believe that the resveratrol in red wine causes a reduction in LDL cholesterol.
Gallstones
Moderate alcohol consumption may also prevent gallstones from forming, according to the results of the 2003 Nurse's Health Study. However, excessive alcohol intake may contribute to gallstones, so researchers still need to determine the precise relationship.
Diabetes
A study conducted at Harvard Medical School found that moderate alcohol intake--regardless of the type of alcohol--was associated with a reduced risk of type 2 diabetes. More research is needed, however, to draw firm conclusions.