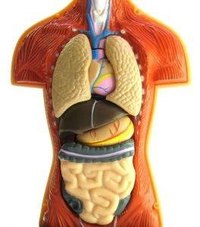 Liver cancer originates in the cells of the liver, and it is a form of cancer that is hard to detect early. For that reason, the prognosis for liver cancer is often quite grim. Liver cancer is one of the few forms of cancer that is increasing in terms of new diagnoses, according to the Mayo Clinic. Early stages of liver cancer typically do not show many symptoms. Once the cancer has advanced to more severe stages, the following symptoms may be observed.
Abdominal Pain
Many liver cancer patients report pain in their upper abdomen that is consistent and lasts for long periods of time. It is common for this pain to also radiate to the back or shoulder.
Nausea and Weight Loss
Nausea and vomiting are both symptoms of liver cancer, in addition to loss of appetite. As a result, many liver cancer patients will lose weight because of frequent vomiting or lack of desire to eat. You may also feel very full without having eaten a lot of food.
Jaundice
Jaundice can also occur with liver cancer. Jaundice causes the eyes and skin to take on a yellowish tint and may also cause very dark urine.
Enlarged Liver
Your liver may become enlarged as a result of liver cancer, which may result in abdominal swelling or bloating. You may be able to feel a strange mass on your right side.
Fatigue
Like many other cancers, liver cancer can cause feelings of fatigue and weakness. Everyone feels tired at some point, but if your fatigue is severe and starts suddenly with no warning, you should see your doctor.