Chocolate brings to mind decadence and guilty pleasure. Cacao-chocolate was the Mayan food of the gods. It was ground and mixed with vanilla and other spices to be taken cold. Montezuma was said to have drank 50 cups of chocolate a day. Consumers are often misled on how healthy chocolate really is. Not all chocolates are equal. Nutritional values and health benefits of commercial chocolate differ from product to product.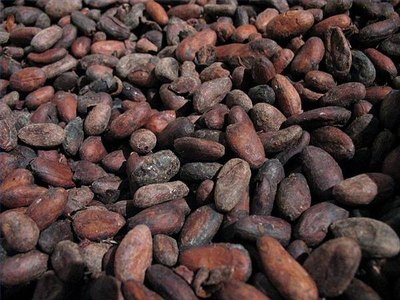 History
Chocolate's history, geographical connections and medical attributes have been documented to go back more than 3,000 years. Chocolate has been associated with trade, rituals, bartering and beverages.
Types
Chocolate comes in many varieties, but the most common are dark, milk, bitter, semisweet or white, sweetened or unsweetened. There is ground, baking and liquid. It can be purchased as extract, butter or oil. Chocolate can come mixed with nuts, creams, berries, coffee, cream or caramels and other sugary liquids. Chocolate has been known to melt in your mouth or on your hands. As more ingredients are added, chocolate's health benefits diminish.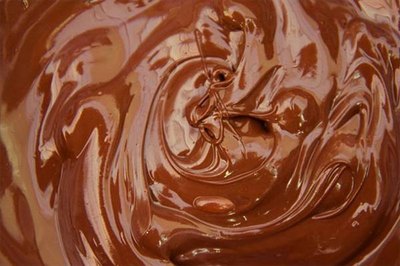 Benefits
Studies done on the benefits of chocolate refer to raw, unprocessed cacao. In this pure state, cacao-chocolate has a multitude of preventive benefits, including lowering blood pressure and reduced risk of cardiovascular and macular degenerative diseases. Its antioxidant value protects cell membranes from the negative effects of free radical damage.
Features
The majority of individuals eat processed chocolate found in the grocery check-out line. This chocolate is laden with added sugar, corn syrup, milk fats, hydrogenated oils and other additives. Studies suggest that the chocolates we have grown to love may contribute to lower bone density. Its sugar content creates negative health effects, increasing body weight, cholesterol, upset blood sugar levels and other health issues.
Significance
Processed chocolate is high in saturated fats, the consumption of which can lead to obesity, high cholesterol and heart disease. Findings suggest that milk combined with dark chocolate can negate any potential health benefit. Some chocolate contains substances that have addictive properties such as caffeine, sugar and theobromine, which acts like a stimulant or diuretic. It is extremely dangerous for pets to ingest.
Effects
During processing, some chocolates have a high concentration of lead, which can potentially cause mild poisoning. Several chocolate manufacturers have faced lawsuits. During the manufacturing process, contamination is another negative factor. Many manufacturers are sketchy when labeling flavonoids content that is lost during processing. This heart healthy element might not exist in some chocolates.
Prevention/Solution
Chocolate can be fattening and should be eaten in moderation. If you cannot resist chocolate, choose dark chocolate with at least 65 percent cacao over milk or white. Dark chocolate, depending on how pure it is, contains antioxidants that combat cell damage. Better yet, select chocolate nibs over bars of chocolate. During the holidays, pass on the chocolate bunnies, valentine boxes and snack-size packs of Halloween favorites.