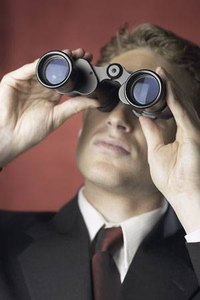 Managers with the proper skill sets are not only valuable to their company or firm, but they garner the respect of their employees and staff who work under them. What separates a good manager from the one who fails? Examine some of the key management skills that the best ones have taken the time to develop.
Goals
A strong manager is able to assess what's needed in the future and will set goals for himself, his subordinates and, ultimately, the firm.
Focus
The ability to follow-through on objectives is key. No matter the project, a focused manager is able to see the end product and the result is a complete package, a finished performance.
Negotiate
Being able to work with all types of people and facilitate cooperation is no small task but the capable manager works diligently to create an environment and projects that are beneficial to all participants.

Educated and Accomplished
A top-notch manager knows his company and is well educated in management and business techniques in addition to learning the technical skills required of the people he manages.

Fair
A key function of managers is delegation and the ability to get superior performance from workers. A manager who is committed to employees by employing fair delegation methods in making assignments will go far.

Good Communicator
Managers who are erudite, accomplished speakers and can present and deliver information in any type of business venue make themselves a real asset to the company.
Enthusiastic
A manager who likes her job and is able to inspire others is a valuable motivator.