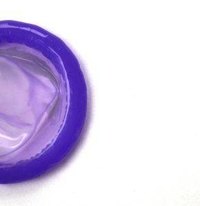 Birth control options containing hormones can cause nausea, vomiting, blood clots, mood swings and a diminished libido. For these reasons it is important for women to understand all of their birth control options. While most birth control options without hormones are not as effective as hormonal methods, it is often possible to achieve similar results by utilizing several non-hormonal birth control options at a time.
Barrier Methods
Barrier birth control options include male and female condoms, diaphragms and cervical caps. These non-hormonal birth control options work by preventing sperm from entering the cervix. Failure rate ranges from 10 to 15 percent.
Rhythm
The rhythm or natural family planning method works by charting a woman's ovulation and practicing abstinence during a woman's most fertile time. The FDA estimates the failure rate of the rhythm method at 20 percent.
Withdrawal
Withdrawal is the method of withdrawing the penis from the vagina before ejaculation. This prevents much of the sperm from reaching the cervix.
Sterilization
Surgical sterilization prevents pregnancy by surgically cutting the vas deferens of men or fallopian tubes of women. This is a highly effective birth control option resulting in less than one percent failure rate.
Spermicide
Spermicide is a cream, foam, suppository or gel that works by killing sperm in the vagina. The failure rate of spermicide is a very high 20 to 50 percent.