If you're trying to up the protein in your vegetarian diet or concerned you're not getting enough, a number of high-protein vegetarian options can help you meet your needs.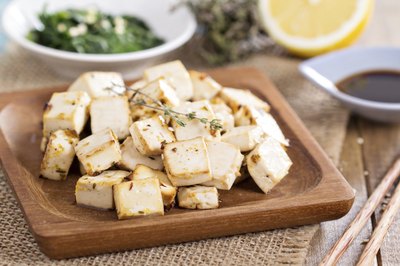 General Protein Needs
Protein is an essential nutrient found in every cell, tissue and organ in your body. Most Americans don't have a difficult time meeting their daily protein needs, according to the Centers for Disease Control and Prevention. The recommended dietary allowance for protein for adults is 0.36 gram per pound of body weight, or 43 grams of protein for a 120-pound person.
If you're an athlete, your protein needs may be a little higher, ranging from the RDA to 0.86 gram of protein per pound of body weight, or 103 grams of protein for a 120-pound person.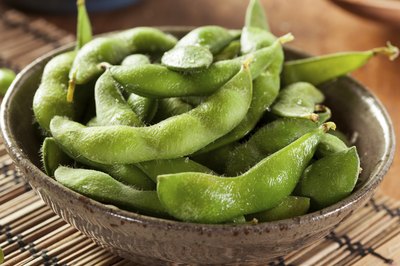 Soy Options
Soybeans and soy products are considered high-quality sources of protein because they contain all of the essential amino acids like an animal source of protein such as eggs or milk. Soybeans, tofu, tempeh, edamame and soy milk are all good sources of protein for vegetarians. Add cooked soybeans to soup or salad, make a healthy stir-fry with firm tofu and make your oatmeal using soy milk instead of water for a protein boost.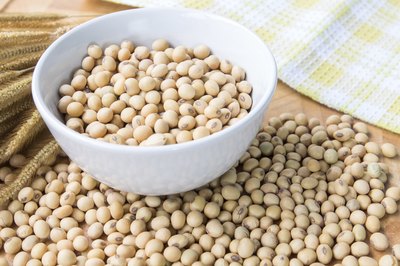 Beans and Legumes
Beans and legumes like lentils are also good sources of protein for vegetarians. However, they are not considered high-quality proteins like soy because they are missing one or more essential amino acid. But as long as you eat a variety of foods throughout the day, such as grains and vegetables, along with your beans and lentils you should be able to get all the essential amino acids your body needs for good health.
High-protein bean options for your vegetarian diet include lentils, split peas, black beans, chickpeas, kidney beans and lima beans. Add beans or lentils to your favorite grain or vegetable side dish to up protein quality.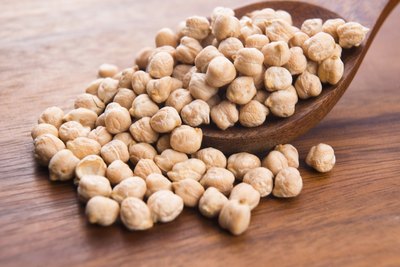 High-Protein Grains
Most grains are also an incomplete source of protein, with the exceptions of quinoa and amaranth. Like soy, quinoa and amaranth are high-quality sources of protein that contain all of the essential amino acids, making them a good grain choice for vegetarians trying to up their protein intake. Use quinoa or amaranth in place of your usual grain side dishes.
But that doesn't mean you should discount other grains. Although incomplete, bulgur, buckwheat, wild rice and spelt are also good sources of protein, especially when compared to brown rice and millet.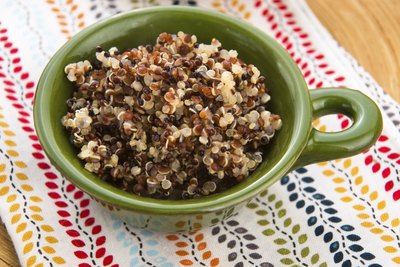 Fruits and Vegetables
Vegetables also contain some protein but are an incomplete source. Fruits, however, are not considered a very good source of protein, according to the Vegetarian Resource Group. Higher-protein veggies include green peas, spinach and broccoli.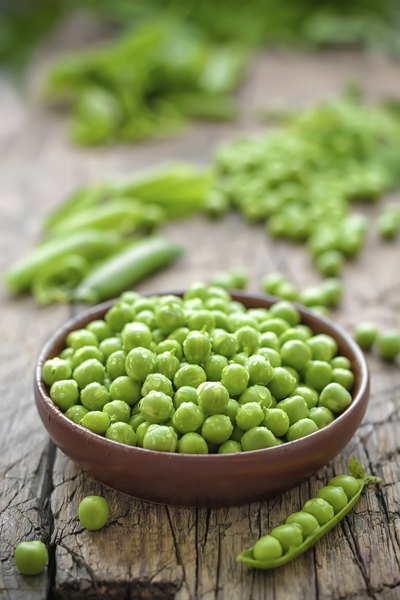 High-Protein Vegetarian Menu
A high-protein vegetarian breakfast might include whole-wheat toast topped with peanut butter and served with soy milk. For lunch, you might enjoy a spinach and lentil salad with a whole-wheat pita and hummus. At dinner, a tofu stir-fry served with quinoa can help up your protein intake. Snack on edamame, soy yogurt or raw broccoli with bean dip.