Use Age, Salary and Savings to Decide
Money Magazine senior editor Walter Updegrave suggests using the retirement calculator at CNN Money--which factors in an individual's age, current salary and current savings--to determine how much money to save each year to retire at 65 with 80 percent of pre-retirement income. According to the calculator, a 45-year-old making $72,000 per year with $0 current savings should save $16,560, or 23 percent of annual salary. A 45-year-old making $72,000 per year with a current savings of $100,000 should save $12,888, or 17.9 percent of annual salary.
Save a Fixed Percentage
According to Rande Spiegelman, CPA, CFP and vice president of financial planning at the Schwab Center for Financial Research, a fixed percentage based on how old a person is at the time he starts saving will result in sufficient savings to carry through retirement. People in their 20s who are just beginning to save should put 10 to 15 percent of income into retirement savings. That percentage increases to 15 to 25 percent for people in their 30s, and 25 to 35 percent for people in their early 40s.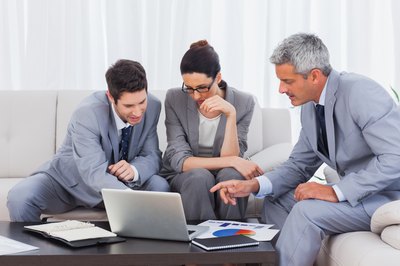 Bottom Line
Because so many variables affect how much money a person is able to save and earn in interest, using a retirement calculator will provide a more accurate figure to base annual retirement savings on.