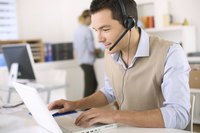 Businesses of all sizes choose periodically between using their in-house staff to perform specific tasks or calling on outside expertise. Outside talent is especially useful in highly technical fields such as accounting and law, which are constantly evolving and include a number of specialized subdisciplines. The same holds true for the administration of benefits and retirement plans. Although many businesses can and do administer their own retirement plans, turning to a third-party administrator or TPA is often the better option.
A Quick Overview
Third-party administrators are specialized management firms that take over the operation of your company's retirement planning in whole or in part. This can be especially helpful while your company is expanding, reducing the risk of costly growing pains if the plan outgrows your ability to effectively administer it. Well-run TPAs remain up to date on the ever-changing laws governing taxation and investment and can also assume responsibility for directing your investment portfolio and vetting the firms that manage it.
A Few Considerations
A good TPA is alert to conflicts of interest and the potential for fraud or misappropriation of funds and should have stringent policies in place to minimize those risks. Fraud prevention is a specialized skill that many companies lack and is a significant benefit of using outside administration. Verify the TBA's policies and the level of liability coverage for errors and omissions. TPA firms vary widely in the services they provide, so don't focus too narrowly on cost. Choose the level of service you need first and then compare costs among candidates that can meet those needs.