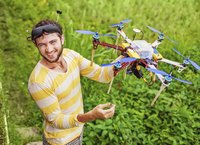 According to the U.S. Patent and Trademark Office, around 1 million patents are issued in the U.S. each decade. Of these, some generate millions — and occasionally billions — of dollars in sales of a related product, while many others are never used. Profitability of a patent and how much in royalties a patent holder can make varies widely. Timothy Cromley, writing for the "Journal of Accountancy," states that a proper appraisal process is an expensive and time-consuming process, while Katharine Ku, director of Stanford's Office of Technology Licensing, explains that few patents ever become profitable but that some of those few can generate tens of millions of dollars in royalties.
Licenses and Royalties
Harold Meyer, CEO of the patent law firm Novelint, states that patents are more frequently licensed than sold due to the small number of patents that prove profitable — royalties make it possible for a company to not pay the patent holder until the patent makes money. A license grants a company part of the patent holder's limited monopoly on the invention, for which the licensee pays a royalty, or a percentage of the profits generated from using the licensed product.
Appraisal
Cromley published a list of 20 steps in the "Journal of Accountancy" for appraising a patent for licensing. The first 10 steps involve checking the patent's status and authenticity, checking for any lawsuits and blocking patents, assessing the patent's scope and term, and allowing accountants and lawyers to become familiar enough with a patent to judge the profitability of the product. The remaining 10 steps concern any past royalties, a development and marketing plan, and profit projection and analysis. Cromley warns that this process can take months; Ku states that it can cost tens of thousands of dollars.
Rates and Negotiations
Royalties are generally agreed upon as a percentage of the profits that a product generates each year. Hence, even tough negotiations settling at an unusually high rate of 10 or 15 percent can bring in no money for the patent holder if the product doesn't sell; likewise, a 1 percent royalty rate can be a lucrative arrangement if the product generates millions in profits. Rates can vary significantly across industries: The pharmaceutical industry, for example, one of the main patent-intensive industries, negotiates in the 1 percent to 10 percent range, depending on scope, term and stage of development, as well as profitability.
Other Considerations
Ku lists a number of considerations that can determine royalty rates agreed upon through licensing negotiations, the most important of which is whether or not the technology is founding technology — leading to a new type of product — or evolving technology. Other important factors include expected price of product over time, as a lot of technology quickly drops in price; industry; estimated time to market; patent term remaining; and patent scope.
Success Rates
Only a fraction of patents become profitable, and of those a smaller fraction generate anything upward of $10,000. Ku states that the most common scenario at the Stanford Office of Technology Licensing is that no one is interested in licensing the patent. The second most common scenario is that the inventor decides to launch a startup company with the patented technology. Ku disclosed that of the 5,600 patents that the office held in 2005, only 436 had generated any amount of money, mostly under $10,000, though 43 had generated more than $1 million each.