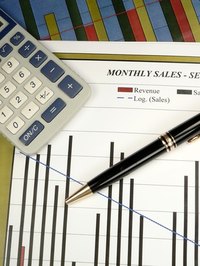 Rollovers from a 401k to an IRA usually are not taxable. There are circumstances, however, that can lead to penalties, as well as exceptions to what can be rolled over. In addition to potential tax liability, anyone considering rolling over a 401k into an IRA should be aware of other potential fees.
I
Rollovers
A rollover can be defined as transferring funds from one IRS-approved tax-deferred savings plan to another. Since a 401k and an IRA are approved savings plans, it is possible to roll a 401k into a new or existing IRA without tax penalties.
Distribution Rollovers
When leaving an employer, an employee is given the option of keeping his 401k or rolling it over into the new position's retirement plan or a personal retirement account. Upon receiving a distribution from the employer, the former employee has 60 days to roll the fund into a new account. If the 60 days passes and the funds aren't rolled over, the former employee pays a 10 percent penalty on the distribution. When doing the distribution rollover, 20 percent of the 401k funds are withheld by the IRS and put toward taxes. If the former employee wishes to avoid the 10 percent penalty on the withheld funds, an amount equal to the 20 percent withheld must be deposited in the IRA within 60 days. If the 20 percent withheld represents more taxes than necessary, a refund will be issued.
Automatic Rollover
If the former employee chooses to have the funds sent directly to the new account from the old account, the 20 percent withholding can be avoided. However, the institution managing the rollover may charge some handling fees but they are less of a short-term expense than the 20 percent withholding.
Exclusions
There are exceptions on what funds can be rolled over into an IRA from a 401k. They include after-tax contributions to a retirement plan, except when the situation warrant its, as determined by the IRS; required minimum distributions; hardship distributions used during an emergency; dividends on employee stock plans; and life insurance costs.
Exceptions
The 10 percent penalty is imposed for distributions before age 59 1/2. Exceptions can include distributions made to estate heirs; permanent disability; and distributions for medical care equal to or above 7.5 percent of your income.