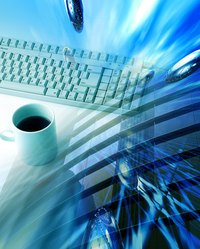 Companies implement workplace diversity policies not only to promote understanding among various cultures, but also to improve their bottom lines. Workforce development experts say these types of initiatives can help to create new ideas, represent client demographics and create new revenue streams in previously untapped markets.
Diversity Builds Business
According to a 2010 article by the Workforce Diversity Network, more businesses view workplace diversity as a key business strategy. Not only is diversity important for the bottom line, but it also is key to recruiting and retaining talent. The article states that it is important for managers to ensure that diversity is part of the recruitment process, educate hiring managers on the importance of a diverse workforce and hold them accountable for managing that workplace.
EEOC compliance
Companies also enforce workplace diversity policies to comply with regulations from the U.S. Equal Employment Opportunity Commission (EEOC), which enforces laws against discrimination. According to the EEOC, the majority of businesses with 15 employees or more are covered by anti-discrimination laws. The laws are relevant to the hiring and firing of employees and salary and benefits. Some of the laws enforced by the EEOC include the Civil Rights Act of 1964 and the Equal Pay Act of 1963.
Workforce Diversity Best Practices
The U.S. Department of Commerce and the National Partnership for Reinventing Government Benchmarking Study outline several best practices for achieving workplace diversity. Companies should develop a strategic plan for achieving diversity goals and seek input from employees on how to create policies and help their current workforce understand how to work with people from various cultures. According to the study, organizations also should measure how well their diversity policies are working by looking closely at company morale and attrition.
Initiatives for Diversity in the Sciences
The National Institutes of Health (NIH) is so eager to achieve more workplace diversity in the biomedical sciences arena that it is offering up to $10 million for ideas on how to do it, as of 2010. NIH wants to increase minority populations in the sciences and increase satisfaction among patients. NIH will give out five $2 million awards in 2010 for the winning workplace initiatives.
Increasing Efforts for Workplace Diversity
With globalization and advances in technology that make it easier than ever to connect, diversity is a high priority among companies. For example, American Honda enforces workplace diversity with affirmative action and non-discrimination policies. It also sponsors a Honda Campus All-Star Challenge, which is an academic competition among students from historically African-American universities. The program began in 1989.