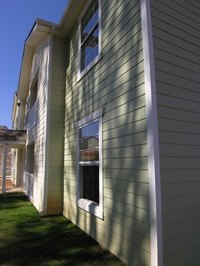 When you rent rather than own, you have several options available for the type of housing and type of lease you choose. Typically, property owners and landlords ask tenants to sign a one-year lease on apartments, but short-term leases are a particularly convenient option for tenants who move frequently.
Short-Term Lease Terms
Traditional leases typically last 12 months. With a short-term lease, the contract is significantly shorter, around three to six months on average. Tenants who sign a short-term lease have the same rights as tenants who sign a traditional lease. For example, tenants must abide by the rules set forth in the lease such as occupancy, guests and pet policies.
Sublets
Sublets are another form of short-term leases. In a sublet, a tenant will rent out his property to another person for a short amount of time. If the tenant has a lease on the property, they will remain the main leaseholder and will either sign a separate lease with the short-term renter or add the person as a sublet on to their current lease.
Month-to-Month Leases
In a month-to-month lease, the tenant does not sign a formal lease contract. In order to stay in the property, the tenant will pay their rent for the next month. If the tenant wishes to leave the property, he will give the landlord a written notice. Typically, the tenant must submit this notice two weeks prior to the end of the month to allow time for the landlord to rent the property again.
Fees
Regardless of the type of short-term lease a tenant chooses, he will have to pay certain fees to start renting the property and remain throughout the lease. All properties will require a monthly rental payment. In addition, the tenant may have to pay a refundable security deposit. If the tenant has a pet, he will also need to pay a pet deposit; this deposit may not be refundable.
Housing Options
Any type of apartment is eligible for a short-term lease, including unfurnished, furnished and studio or efficiency apartments. Not every apartment qualifies for a short-term lease. The owner or property of the manager sets the lease terms for each unit.