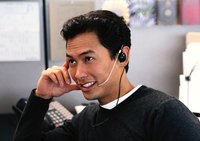 Outsourcing all or parts of a business's operations can bring targeted financial benefits to a company, but these benefits can trigger related detriments for employees, customers and the public. For example, decreasing labor costs by using foreign production facilities can create a public relations backlash at home when local workers lose jobs. How a business outsources its functions often requires the company to choose between the lesser of two evils.
Win/Lose for Some Stakeholders
On paper, the bottom line of a business is to create financial benefit to its stakeholders, including owners, partners, employees, stockholders and the local community. It's not always possible to serve each group equally, so management must decide which stakeholders deserve the most reward from the company, even if others are hurt by the decision. For example, sending jobs to a country with significantly lower wages can increase profits for owners and shareholders. When a business has this option, management might feel it has a responsibility to take advantage of reduced labor costs to provide the bigger profit for these stakeholders. On the other hand, the company hurts its current employees -- who may be longtime, loyal workers -- even though they have done nothing wrong.
Responsibility for Worker Protection
When functions are outsourced to remote locations, especially to foreign countries, the company outsourcing the jobs might not be able to maintain oversight over how the work is done. This can lead to businesses outsourcing jobs to places where it's easier for contractors to mistreat workers. Even if a foreign contractor follows local laws, those wage rates and working conditions might be unethical by U.S. standards. Companies that can't afford to monitor businesses to which they outsource work must decide if they are ethically responsible for how the outsourced company fulfills its contract. An outsourcing company can hire a local employee to monitor its contractor or send corporate inspectors for surprise visits to check on working conditions.
Impact on Local Communities
When companies outsource jobs, this can have a significant impact on the local community where the company is based. If the business promised jobs and taxes to the community in exchange for infrastructure improvements, tax breaks or other incentives, locals can see this as a betrayal. Even if a business that plans to start outsourcing meets its legal obligations under its original incentives deal, the company should consider warning the local community of its plans to contract the business. A business might not want to let its competitors know what it's planning, but not telling a local government about a significant decrease in employment can hurt schools, charities, businesses and other area institutions. High unemployment in a community can have a ripple effect on wages and benefits throughout the area as workers become more plentiful and are willing to work for less.
Environmental Damage
Some American businesses save money through outsourcing because producers in other countries don't have to follow U.S. environmental regulations. These foreign contractors can use manufacturing and waste disposal processes that damage the environment more than would happen if the same product was made in the U.S. under stricter environmental regulations. Some companies ship jobs overseas with no ethical qualms, while others are willing to risk the potential blowback if the benefits to the business and its stakeholders outweigh the environmental downside.