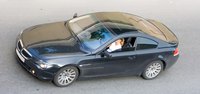 There are a number of different types of insurance on the market. Each one has a specific objective in mind. Perhaps the best that you can buy, however, is one that is called replacement insurance. This form of insurance provides the insured with a similar replacement when the insured item is destroyed or damaged.
Function
Basically, all insurance has the objective of helping people to recover that which was lost or damaged. Replacement insurance provides the policy owner with a replacement that is considered to be of similar style and about of equal value, without depreciation being considered.
Types
Replacement insurance is typically used to cover a home or a car. This type of insurance can also be obtained for other items as well.
Standard insurance policies, called cash value, normally cover an item for its purchase value minus any depreciation. Unfortunately, this means that there is usually not enough money to replace the original with a similar object of equal value. This is especially true when inflation is taken into consideration, which often leaves the insured with not enough money to buy a similar item.
Features
Replacement insurance enables the insured to obtain a new item of similar value. For instance, if a car that was purchased new two years ago for $40,000 is destroyed in an accident, the insured will be able to buy a new car of the same type, even if it now costs $45,000 for the same kind.
A replacement insurance rider, which is purchased as an option on an insurance policy, will usually simply provide a check to the insured. This gives the insured the opportunity to decide what to do with the money once it is received. The goal of this type of insurance policy is to restore the owner to the condition she was in before the damage occurred.
Considerations
Replacement insurance may have certain stipulations on it that limits the replacement of the insured item in some way. Some auto insurance companies, for instance, may say that they will only replace a car that is two years old or less. Before you buy replacement insurance, you should know the exact conditions under which the company will or will not replace the insured item.
Benefits
A policy offering replacement value insurance is a tremendous benefit. It often works only once, however, on a particular item.
A replacement insurance policy costs considerably more than a cash value type of insurance policy. You will want to decide if it is worth it, and for how long you would want to pay the higher price tag. It also will have a limit of cost (ceiling), which will be stated on the Declarations page of the policy.
Warning
Replacement insurance is especially important on a home insurance policy. If an older home, for instance, is destroyed, a cash value policy will not provide enough coverage to rebuild. Depreciation will rob the owner of a large portion of the money it would take to build another home.