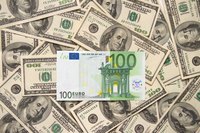 A financial institution that frequently engages in lending activities, such as a bank, an insurance company or a hedge fund, has to manage financial risks implicit in its operations. Interest rate risk, which relates to the loss originating from unfavorable changes in rates, is a major financial risk that a bank needs to manage.
Interest Rate Risk Defined
Interest rate risk is the risk of loss that arises when rate changes are unfavorable to a bank. This risk is critical to major banks and insurance companies as well as hedge funds because a small change in rates may cause significant losses. To illustrate, assume an insurance company lends $100 million, annual interest at 10 percent with a 20-year maturity, to an oil and gas company. The insurer earns $10 million interest income per year. If market rates move to 12 percent after two years, the insurer is indeed losing $2 million every year because it could have earned $12 million in interest income if it lent the same $100 million to another customer at the new 12 percent market rate.
Function
Interest rate risk sensitivity analysis helps a lender's top management understand how "sensitive" the company's loan portfolio may be with respect to market rates. "Sensitivity" means in finance parlance how much corporate loans may be affected by rate changes. In fact, a sensitivity analysis tells management how much the bank or the insurance company loses when interest rates vary. For instance, a sensitivity analysis may indicate to a hedge fund's senior managers that the firm loses $10 million if interest rates decrease by 100 basis points (or 1 percent).
Significance
Risk sensitivity analysis is a significant business practice because financial institutions typically lend large sums of money to borrowers over long periods of time. Lenders need to ensure that loans are reimbursed when they become due. A lender that is unable to provide funds to another borrower may not be profitable because interest revenues are a major part of a financial company's profits.
Interest Rate Risk and Financial Risks
A bank's or a hedge fund's financial risks include risks implicit in its lending or market activities such as interest rate risk. Market risk, that is, the risk of loss that may arise from unfavorable changes in security prices, may include interest rate risk because debt products, such as bonds and convertible bonds, are affected by rate variations. Credit risk, or the risk of loss that may arise if a business partner defaults, also includes interest rate risk because a bank may incur losses and be unable to lend to another customer at higher rates.
Hedging
A bank or a private equity firm may hedge (protect) against interest rate risk by selling or exchanging loans or other financial assets with other business partners on securities exchanges. Assume a bank has $100 million in loans that mature in 30 years with interest at 7 percent per year. If the bank's management believes interest rates may increase in the near future, the bank may sell the loan at 2 percent discount on the New York Stock Exchange to other investors. The bank then receives 98 percent of loan amounts, that is, $98 million.