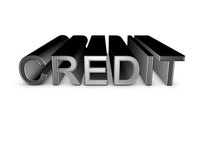 A company's accounts receivable are among its most important assets, representing sales that have not yet been paid for or converted to cash. The business's line of credit or financing may be tied to their value, which tends to diminish over time as the prospect of collecting on an aging debt declines. Accounts receivable management training helps to reduce debtor delinquencies and maintain a healthy cash flow for the company.
Job Function
The role of an accounts receivable manager is to oversee aspects relating to the company's outstanding credit sales. Duties may include credit extension, collections, payment processing, account reconciliation, billing and reporting. A training program for accounts receivable managers should provide coaching in these areas, as well as evaluate the trainees' performance.
Collections
Most training programs focus on A/R turnover, the conversion of accounts receivable to cash through debt collection. Trainees learn the importance of reducing the company's accounts receivable days sales outstanding (A/R DSO), or the average number of days required to bring in actual revenue from sales.
Ideally, aspiring accounts receivable managers should have some collections experience so that they can help their department convert credit sales to cash. Having candidates make a few collections calls will gauge their ability and further their training.
Account Reconciliation
A customer's records may differ from those of the company with respect to payments, finance charges, balances and other financial matters. The company's accounts receivable department will strive to reconcile such disparities so that they do not hold up payment or cause confusion. Accounts receivable management training may include mock scenarios to teach candidates the steps they must take to resolve these problems.
Credit Extension
In determining whether to extend credit to a customer, an accounts receivable manager must assess his company's financial risk in light of the customer's ability to repay the debt. Credit policies and procedures can guide trainees on how to proceed.
Payment Processing
The accounts receivable department must post customer payments in a timely fashion so that the company can accurately determine outstanding balances. Training in processing and recording such payments will not only allow an accounts receivable manager to oversee account reconciliation and financial reporting, but also enable him to fill in for a department worker who is out of the office.
Billing and Reporting
Managers should receive training in both external and internal reporting. External reporting comprises invoices and statements that facilitate repayment by apprising customers of their outstanding account balances.
One internal report, known as an accounts receivable aging, breaks down outstanding balances by length of delinquency. For example, one customer on the list may owe a balance that is 31 to 60 days past due and a second balance that is 61 to 90 days past due. The report helps the accounts receivable manager's company target accounts for collection, factor A/R turnover, prepare for an audit or apply for a credit line of its own.
Customer Service
An overlooked area of accounts receivable management training is customer service. How well the accounts receivable department works with customers and addresses their concerns could have an impact on future sales.