Poor communication is present in many relationships and causes problems wherever it exists, especially in a business setting. When communication is non-existent in a business, it become nearly impossible to realize that a communication issue is present because no communicating is taking place. Understanding business communication and the effects that it has on the organization is the only way to know how to avoid communication problems in the future.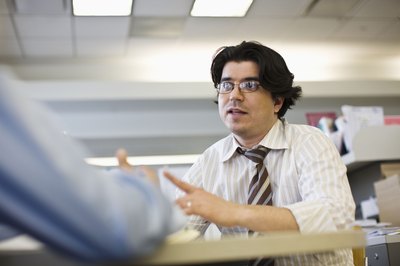 The Importance of Communication in a Business
In order to build strong business relationships, communication between the company and the customers must be present, along with communication between the company and its employees. Communication must be informative, clear, precise and well thought out or spoken in order for a business to run smoothly. Without proper communication, a business cannot flourish because there is no way to know what is going on within the company.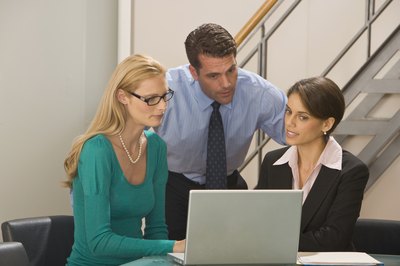 Forms of Business Communication
Business communication is internal or external. Any communication that goes on within the company, whether formal or informal, is internal communication. When a team of people come together to inform the individuals working within the company of new policies or issues, this is internal communication. Without internal communication, concerns are not addressed and the information needed to complete jobs is not relayed. External communication is all of the communication that goes on outside of the company, including communication with customers and vendors.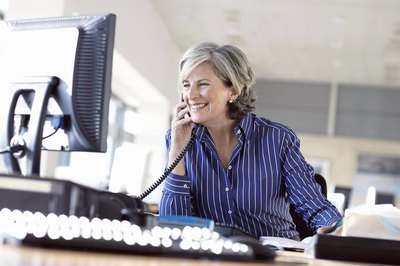 Causes of Inadequate Business Communication
Inadequate communication in a company may be caused when supervisors and co-workers rarely engage in conversation. Even poor communication is capable of causing the same problems as no communication at all. Sometimes the person in charge of relaying important information is simply terrible at speaking and sometimes the manager just doesn't have the experience needed in order to communicate with his co-workers. A less common reason for the lack of communication in the business is disorganization, and communication problems may add to this issue.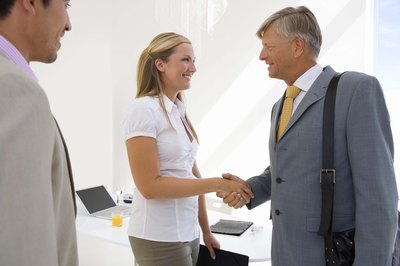 Effects of Business Communication Problems
In November 2007, the Opinion Research Corporation posted the results of a survey about the workplace in which 17 percent of Americans who responded stated that the failure to communicate among supervisors was the No. 1 complaint. Suzanne L. Rey, a 20-year executive recruiting agent and author, believes that the lack of communication costs employers money by causing a decline in sales, customer satisfaction, job satisfaction and corporate image, among other issues.
Preventing Lack of Communication
When speaking, speak at a reasonable rate and at a reasonable tone. Use an engaging voice and avoid being too loud or too quiet. Prevent appearing silly by avoiding using basic words or words that you do not completely understand. Practice communicating and writing. Train yourself to speak well, and if you don't feel confident in your skills, have someone else do it (someone better at public speaking than you are). Hire a translator if there are cultural differences within the company. With proper internal communication, a business experiences better job satisfaction, less complaints and better productivity and profits. External communication in a business allows for better sales, image and customer satisfaction, among other things.